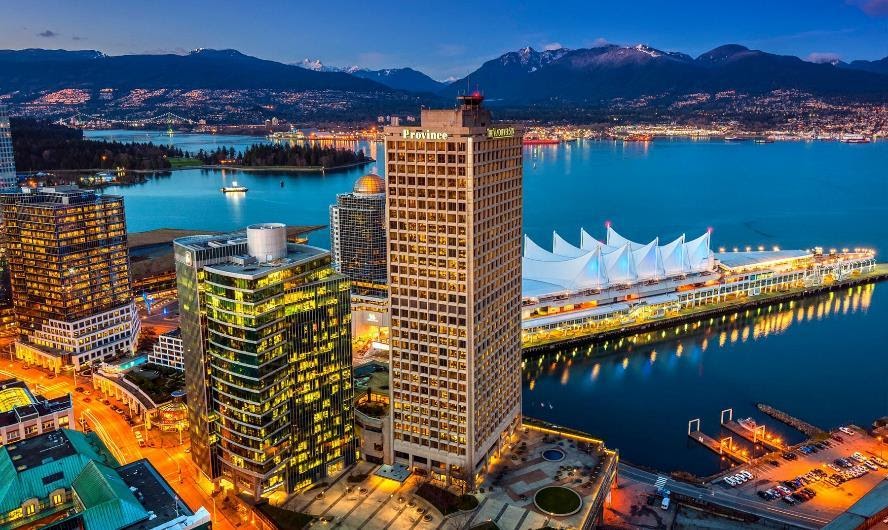 What to see in Vancouver?
Vancouver is a city considered today as one of the most cosmopolitan and of larger racial and ethnic diversity of the country of Canada. We are talking about a seaport in British Columbia, specifically towards its west coast, surrounded by sea and mountains. Therefore, if you are one of those people who like these environments, then Vancouver is ideal for you.
There are many places to visit, since, apart from its beautiful nature, which you can get to know on hiking trails, walks, among others, it has very active theatrical, musical and artistic environments that can be seen in its Art Gallery and museums. Among them is the Anthropology Museum, with different collections originating in the country.
It is a clean and very orderly city, with well-functioning transportation and very friendly people. Its population is mostly made of Asian immigrants, so different religions meet. Next, we will know some important tourist places to visit in Vancouver.
What is the history of the city of Vancouver?
The city of Vancouver as we know it today, culturally and commercially transformed, is relatively new: only 118 years old. It was always inhabited by the natives of the place, with its coastal environments and well wooded mountains. Despite this transformation, it still retains its natural beauty.
The change began with the work of some explorers, who were looking for a maritime route through the north of America and specifically towards the northwest side. It was then when the new white settlers arrived from the old European continent, claiming these lands and in this way altered the ideal place that the Indians had and in which they lived peacefully.
Then, in 1778, the British James Cook arrived in these lands with his crew, which was mistaken by the natives as strange and very rare spirits. Then, in 1791, another explorer named José María Narváez, of Spanish origin, arrived by sea to these lands, but decided not to get off the boat. Then, in 1792, George Vancouver from England and Dionisio Alcalá Galiano from Spain arrived.
Captain Vancouver mapped these waters where he entered Burrard. He then had the opportunity to exchange information with the maps that Captain Dionisio had drawn up; that is, they both explored the land. This area had belonged for a very long time to the natives, but from that moment on George Vancouver, on behalf of the British Royal Navy, claimed the land and gave it its present name.
Although the area was controlled by the British, it was in 1808 that trade began with Simon Fraser in furs and later gold. Then, news from other lands spread, and in 1860 the first settlers arrived to inhabit it and start a new life.
What parks can we visit in Vancouver?
Capilano Bridge Park
North of Vancouver is this beautiful park, a tourist attraction that has a suspension bridge over the Capilano River. It is 140m long and 70m high. Built by a Scottish civil engineer in 1890, it was originally made of hemp rope, which is a very resistant vegetable fiber, and cedar wood planks.
Later, in 1953 it changed ownership and was rebuilt with wire cables for safety. However, if you are afraid of heights we do not recommend it; otherwise, during summer season you can watch kayakers descending the river.
In March there are races of yellow rubber ducks floating over the bridge to get to the mouth of the river, and the owners of the ducklings who get there first win a prize. There are many ways to get from the city to the bridge; for example, by subway, bus, cab or, if you prefer, by car.
Stanley Park
This park consists of approximately 988 acres, or 400 hectares, with spectacular spaces, gardens and covered with conifers, that is, trees and bushes with pineapple-shaped fruits. A beautiful aquarium with a variety of animals such as dolphins, otters, sharks, anacondas, as well as corals, marine plants and starfish.
There is also a miniature train that allows you to know the park through a two-kilometer tour, passing through different tunnels and all its natural environment. It also has a tree that has a huge hole in its lower part, dating from about eight hundred years ago and where cars, cyclists, among others, have passed.
It also has trails for hiking or biking. In addition, it has lakes and beaches that refresh you in hot weather such as spring and summer and areas for picnics. The park has a very beautiful fauna of birds, squirrels, raccoons, hares, coyotes, among others.
You can also enjoy native culture at Brockton Point, the collection of 9 wooden totem poles. They are replicas, as the originals are scattered throughout different museums and date back to 1880, representing stories of the tribes of the time.
Lynn Canyon Park
This park opened to the public in 1912 with only five hectares, but has since expanded to 270 hectares today. Kilometers of beautiful natural beauty and hiking, many picnic areas and the Canyon suspension bridge, which connects both sides. It is located 50 meters above the river.
In the summer season you can enjoy a swim in the upper part of it. It also has an Ecology Center where you can enjoy exhibitions on nature and biodiversity of the area. Also, in the lower part of the bridge are located the famous twin waterfalls.
The well-known Gastown neighborhood
One of the old quarters of the city and that has as a great tourist attraction the peculiar steam clock and the Victorian style houses. The clock, every thirty minutes and on the hour, emits a peculiar sound and at the same time releases steam.
It is located at the intersection of Cambie Street and Water Street. At first the idea was to cover the steam expulsion coming out of a grate in 1977, but eventually it became an attraction for tourists visiting the city. Canadian-born clockmaker Raymond Saunders probably never imagined what this clock would represent for the future.
This is a neighborhood with a lot of life and activity, as it has restaurants, cafes, workshops, stores, offices and some architectural studios. But its main attraction, of course, is the steam clock. Very nice, with an antique look, but made of brass, copper, and glass, in a Victorian style.
Grouse Mountain
This is the closest mountain to the city of Vancouver and you can't miss it. During the summer season you can enjoy beautiful views and in winter it becomes a ski resort. You can go up in the cable car or Skyride, the largest in North America.
You will travel about 2 kilometers and when you reach the top of the mountain you will see the refuge of bears in their natural habitat. Another attraction is to see the gray wolves that were bred in captivity. Also at the summit you can watch documentaries about lumberjacks and the fastest birds on the planet. Also, the entrance fee includes a ride on the chairlift; offering beautiful views.
For the more adventurous and adrenaline junkies there are zip line activities and the possibility of paragliding with a monitor. There are also helicopter tours. For those who like hiking, we recommend the Grouse Grind Trail, as it is the best known route to reach the summit and takes approximately 2 hours.