WHY SHOULD YOU CHOOSE US
AT TOUR TRAVEL & MORE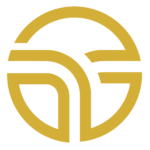 Tour Travel & More is the #1 Private Tour
Operator in the World
Our team is at your disposition to create your unique experience. We understand traveler´s needs and wants, and work our best to make your experience unforgettable and fulfill all your expectations. Be confident that your travel experience will be unique with us at Tour Travel & More and that customer satisfaction and fidelity is our most important trate.
We will replay to each and every question or doubts you might have in less than 24 hours

Whether you are on Holidays or on a Business Trip and want an escape and take some time to discover the city, the best way to experience your destination is with us at Tour Travel & More with any type of Private Experience and Tour in luxury vehicles and qualified and official tour guides.

We are a group of travel experts and we love to travel! We always strive to make your experience memorable and unique and deliver the best private city tours and other private sightseeing trips and activities. We will pick you up from the place of your choice, whether it is your hotel, the port, the airport or your apartment. We also offer guided tours in and around every city, and special excursions to some "must do's" in all locations.

GROUPS & CORPORATE EVENTS
We offer private tours and experiences that range to any number of people you wish, always in a private experience. We have specially chosen the best possible tours in each city to offer you a unique once-in-a-life-time experience. You can also book your group service (Corporate Event) with us. We are specialist in private tours and we can offer private experiences for groups of incentives and for any corporate event needed in any of our cities.

Check our verified reviews not only on our website but on many other websites to see real customers travel experiences. Being our speciality in private tours and experiences, we offer private VIP services including luxury vehicles, licensed tour guides and entrance tickets to any monument, museum or desired site. Our expert team is at your full disposition while creating your own customised travel experience.

We will drive you always in luxury licensed vehicles and our specialized personal is perfectly multilingual and multicultural. All our guides are official tour guides with their corresponding licenses. Your private Luxury Vehicle with chauffeur also has each their corresponding licenses and permits depending on each city. We speak your language. Let us know your desired language and we will do our best to offer you an official tour guide in your language.

Don't worry about the time difference, our expert team is at your disposition 24/7. We have an emergency number that is available 24/7 and that accepts iMessages and Whatsapps and we are always here to help you in anyway you might need. Once booked you also have the Guardian Angel Service.
Discover the best of each city through our tailor-made private tours and live a unique experience