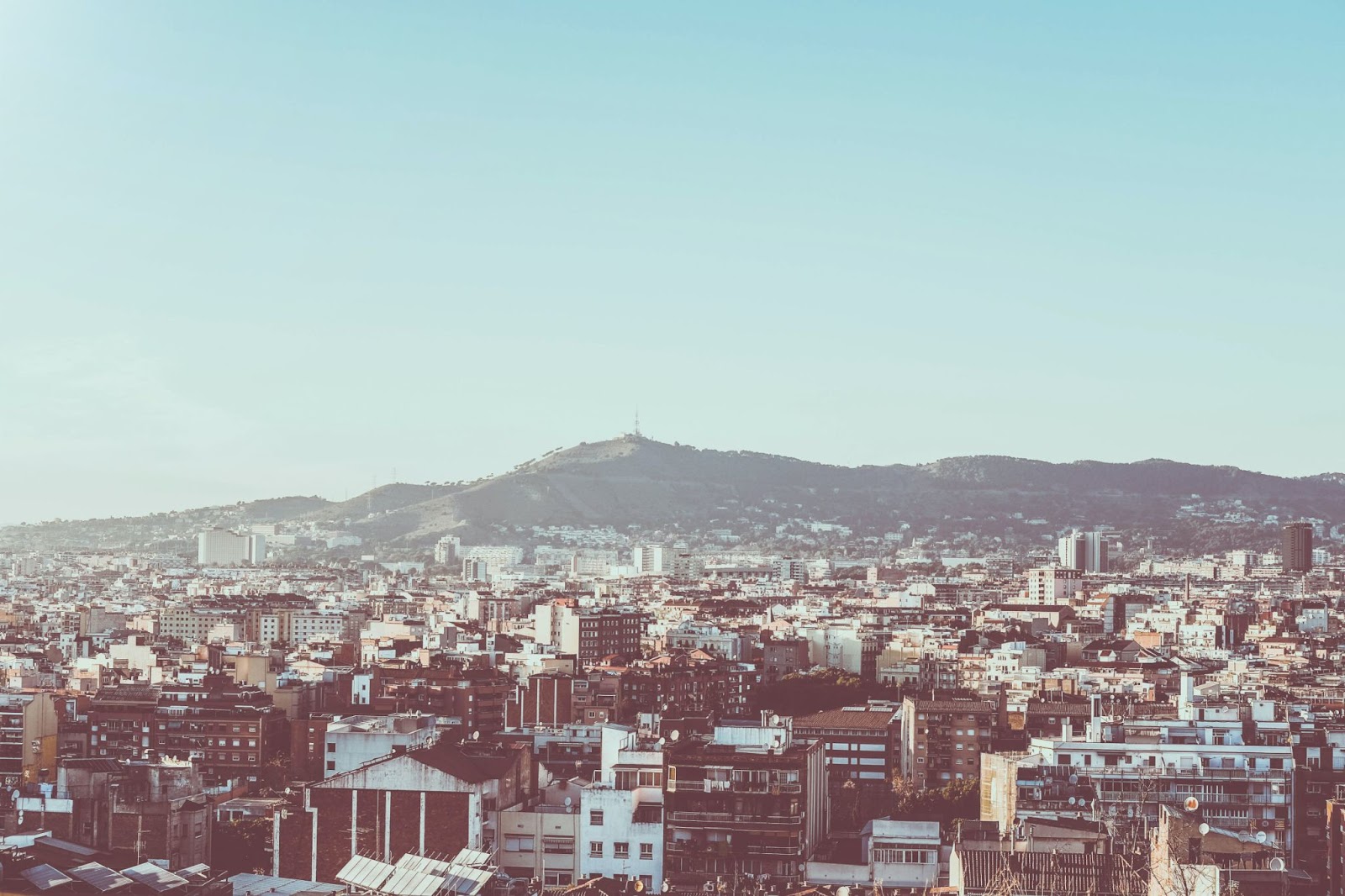 Anita's makes a place for you to eat by the sea in Barcelona.
The Isabella's Group has chosen the Marina Vela area, more specifically Plaza de la Rosa dels Vents, to open its new establishment, an informal space where you can enjoy a delicious brunch by the sea, a fresh juice or some nachos in the afternoon, or try the already famous burgers.
"Anita's has an interesting and impressive interior. The gastronomic offer makes you want to repeat and repeat, because the feeling is similar to eating on a boat, with the sea breeze caressing your face, but on land.
You can also check here all the private tours in the city of Barcelona.
THE EVER-PRESENT WOOD
As soon as you enter, you are greeted by a large, long table. In the centre and from top to bottom there is a large glass rectangle, whose secret you will only discover if you dare to enter. Also not to be missed are the interesting chandeliers: some hang from the ceiling and look like emergency lights, others, larger in volume, are red and hat-shaped.
To the left is a bar serving different types of coffee, fresh juices and cocktails. A shelf on the far wall houses a variety of crockery – wooden plates and bowls, crystal glasses, red teapots, mugs, etc. – as well as a painting of a lighthouse and an American flag, which do not go unnoticed.
The result? A cosy but uncompromising place, with a variety of furniture and objects that, in the end, fit together perfectly to create an interesting but relaxing atmosphere.
A COMBINATION THAT WORKS
An interesting mix of fabrics and patterns gives Anita's terrace a harmonious and uncompromising ambience: from small individual tables decorated with minimalist armchairs or armchairs to large group tables, all recovered from antique dealers, they are unique.
AN ODE TO BRUNCh
The restaurant's menu includes brunch and appetizer sections, main courses and drinks. All are fully compatible and can be enjoyed simultaneously.
For brunch, there are eggs Benedict, avocado toast, salmon or Iberian ham, tuna belly sandwich, açai bowl, pancakes, waffles with endless toppings, crepes and fruit.
In addition, the drinks menu includes freshly made smoothies and natural juices with seasonal fruits such as Julieta's with green apple, carrot and mandarin or Pink Lady with strawberries, beetroot powder, agave honey and milk, milkshakes such as Oreo and Colombianito, coffees and cocktails such as Kiwi Splash and Coco Loco.
Everything on the menu is locally sourced, with a few exceptions, such as the hamburger bun, which is imported directly from the United States, or the cheddar cheese from Pitchfrok (UK). The reason? It is considered the best in the world. Both products are two clear examples of Anita's determined intention: to offer her public authentic, exclusive and highly original recipes.
AND DON'T MISS THE MUSIC!
To complete the evening, Anita's Barcelona also organises DJ sessions on weekends, where you can enjoy the best music just a few metres from the sea. Great atmosphere, cocktails, delicious food and an idyllic location: what more could you ask for? The perfect way to relax and recharge your batteries.