Private Tour Description
New York is a huge city with many things to do, for that reason you do not have to miss our Private Best of New York Tour. You will be accompanied by a local official tour guide and a private driver in a luxury vehicle.
The city of New York, is also well known as the "city of possibilities" or the "Big Apple", but the reality is that no matter what they call it, it is still one of the most visited cities in the world.
NY includes 5 boroughs that are located where the Hudson River empties into the Atlantic Ocean. In the center, we can find Manhattan, a densely populated district famous due to its commercial, financial and cultural centers.
During this private best of New York tour, you will be able to visit all the important monuments and places of the city. In case you prefer, we can include an entrance ticket to any museum or place you want to visit.
If you are willing to have a real adventure, take a look at our private full day tour to Boston from New York.
Tour Itinerary
Your first contact with Tour Travel & More will be at your place of choice in New York at your desired time. During your 8-hour tour you will discover some of the most emblematic sites of New York.
Explore one of the most famous streets in the world, long associated with finance, and learn its evolution over the last few centuries. Walk through Downtown Manhatann and explore over 400 years of New York history. Cross the Brooklyn Bridge from Manhattan and feel the charm of the Brooklyn Heights. Admire its restored houses and its panoramic view of Lower Manhattan. Pay tribute to all the victims of the 9/11 when you visit Ground Zero and its moving Memorial Museum.
Finally, The Statue of Liberty, get ready to explore this historical gift from France, that has become an international symbol of hope and freedom.
Points of Interest and Landmark in New York City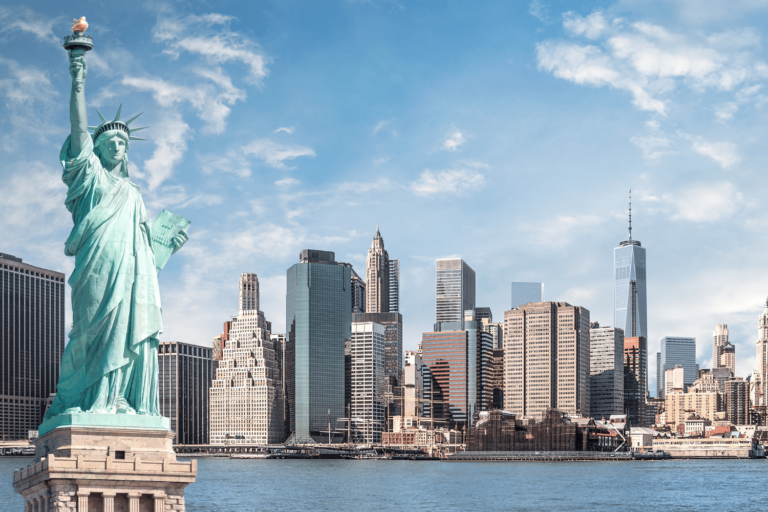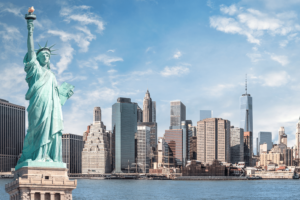 We also offer you to visit, amongst other sites:
The Chrysler Building
The Empire State Building: You will feel the vertigo of the highest view of Manhattan!
The Flatiron
The High Line
Chelsea Market
911 Memorial Museum
Wall Street
Central Park
The Bull
During this private best of New York tour, you will also make a stop for lunch and taste a typical American dish. In case you prefer we can make a reservation for you in an amazing restaurant.
At the end of the tour, your private driver and official tour guide will drop you off in your hotel or place of choice in NY.