Itinerario de 9 días: Marrakech, Fez y desierto de Merzouga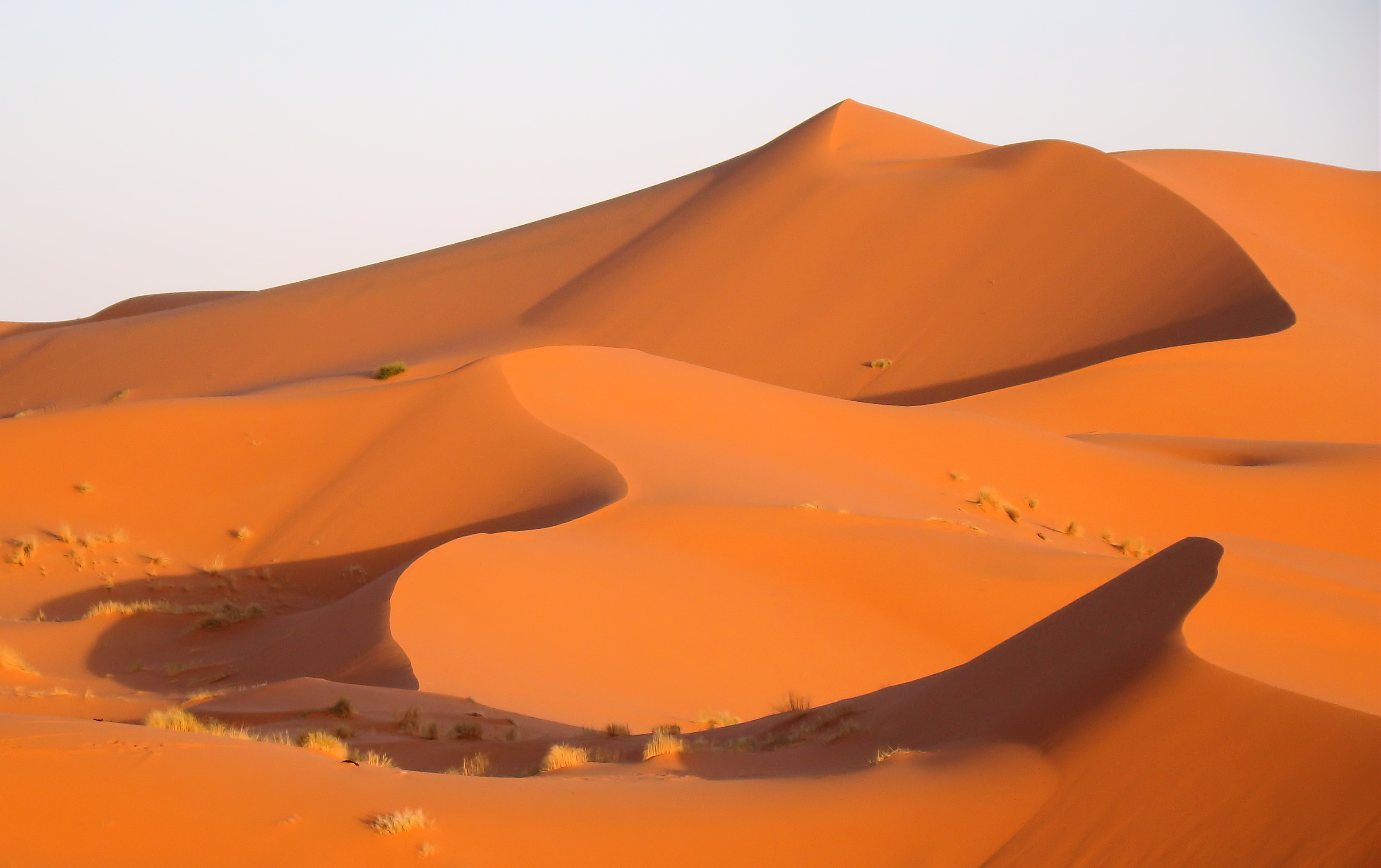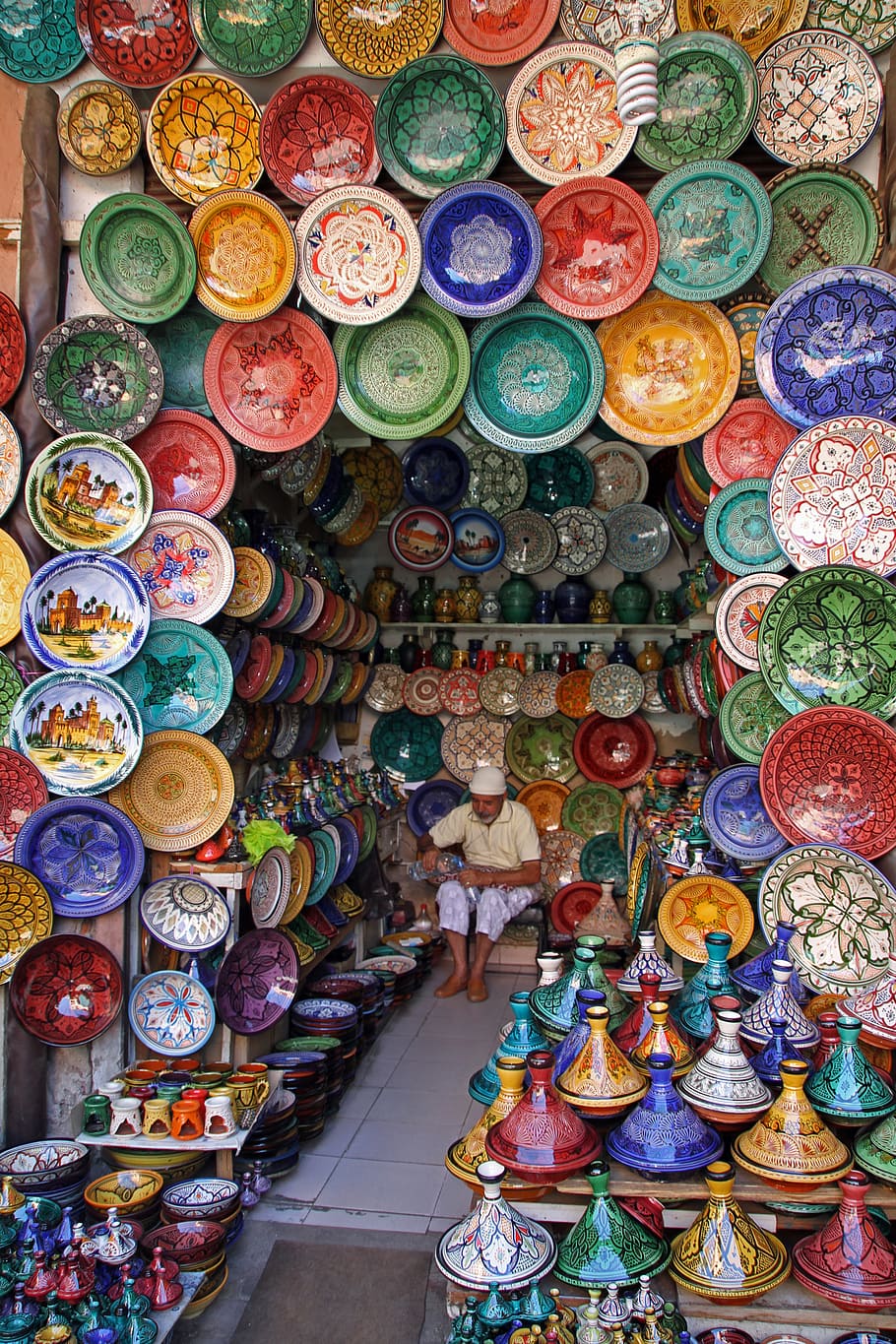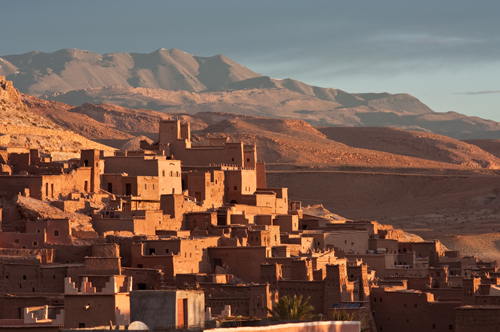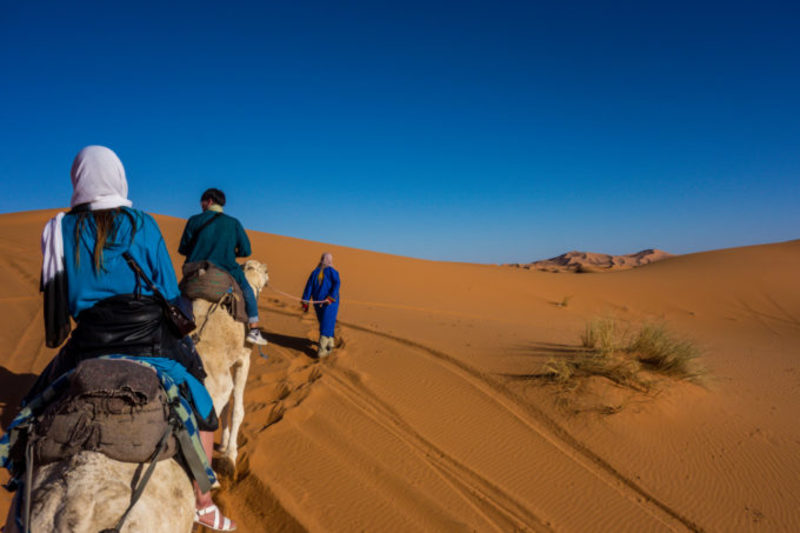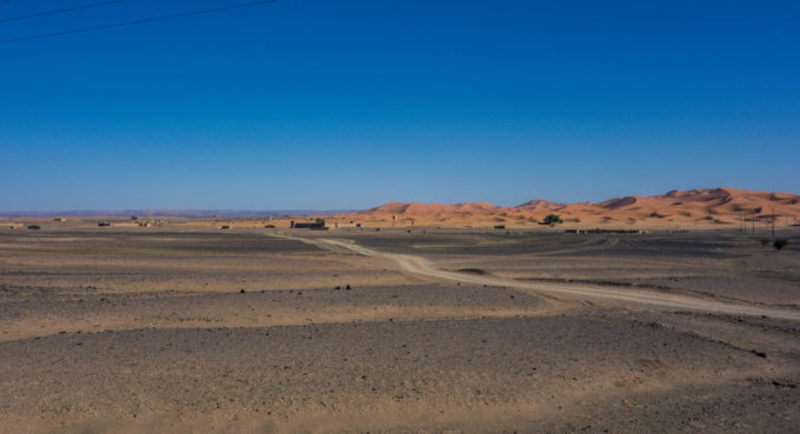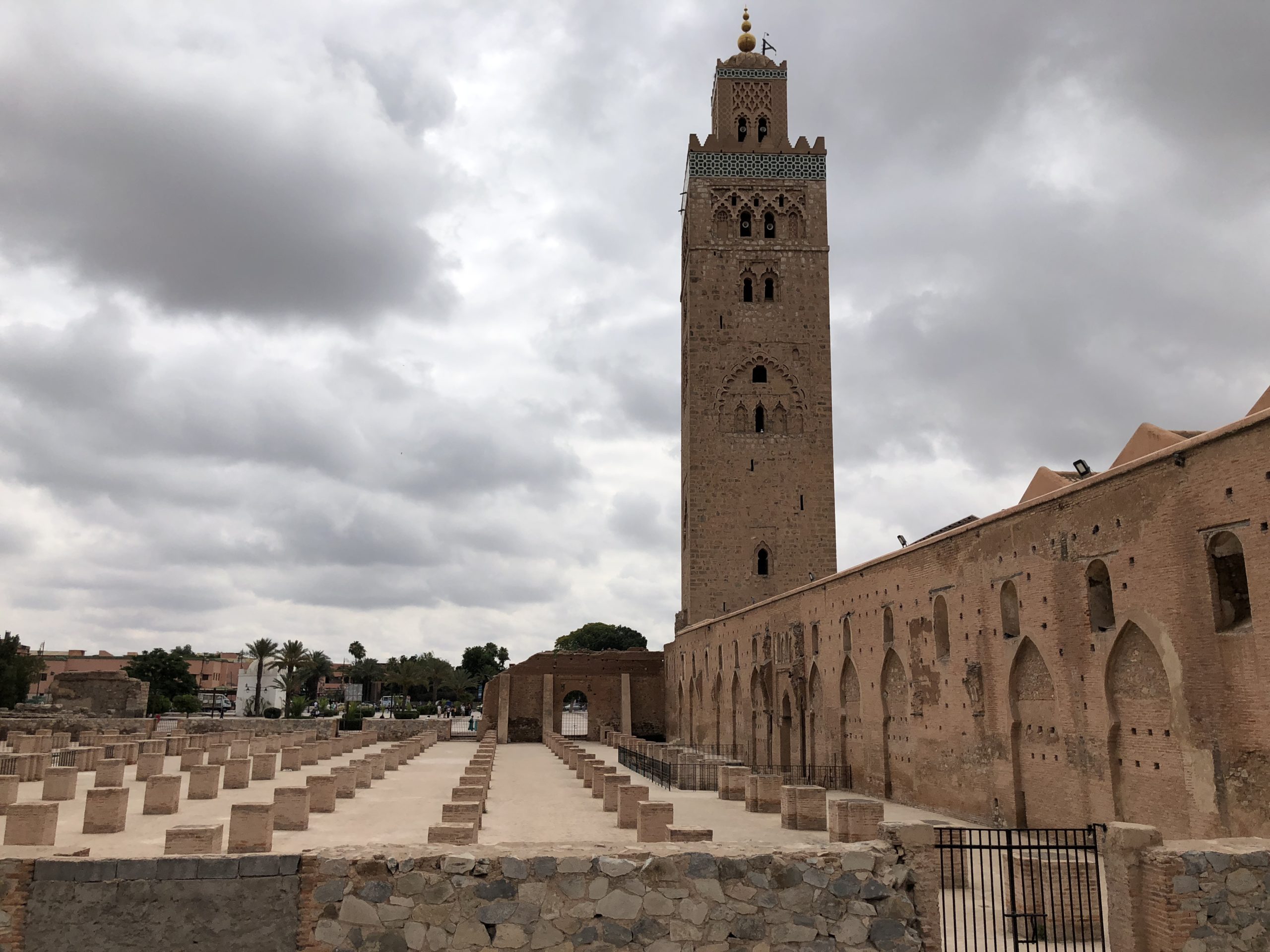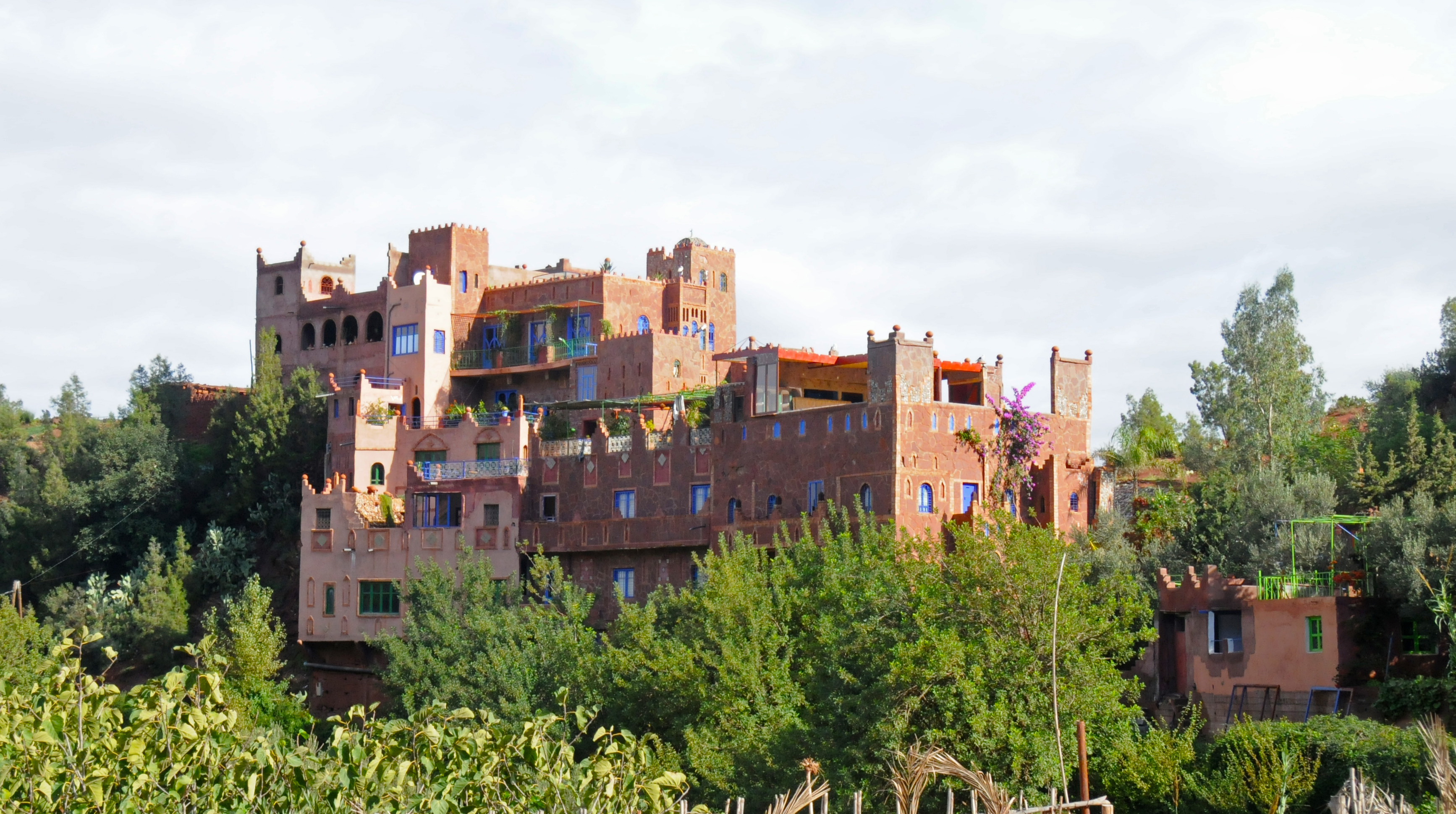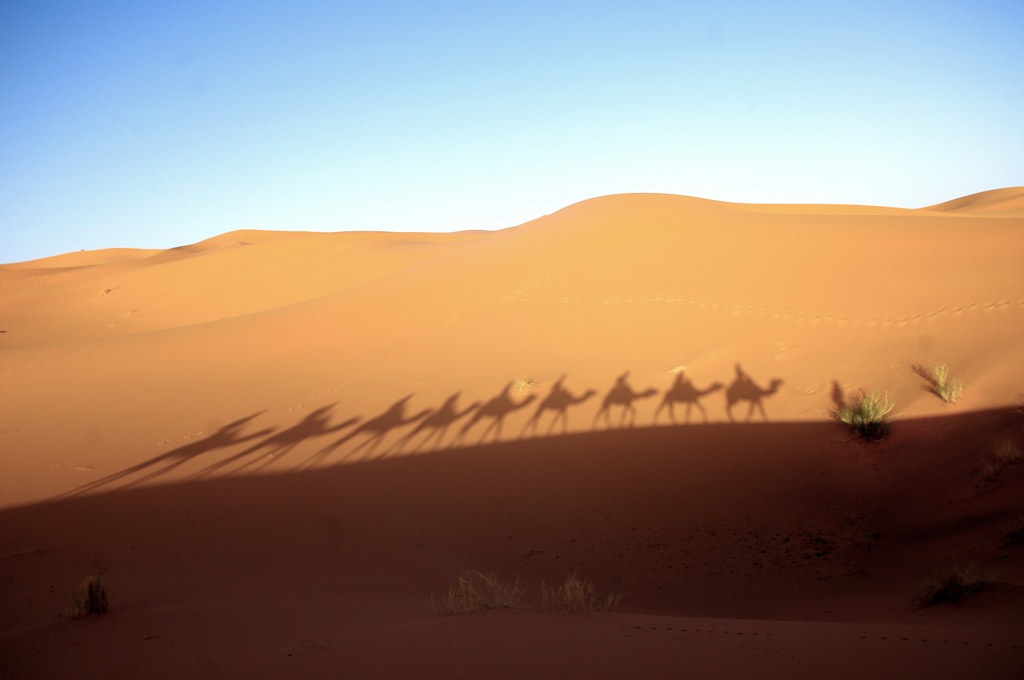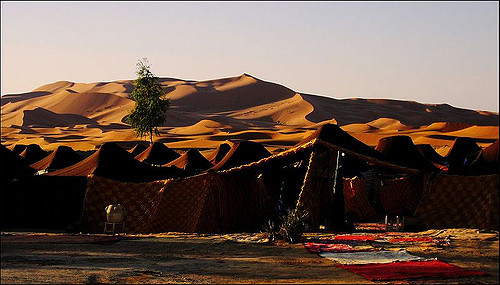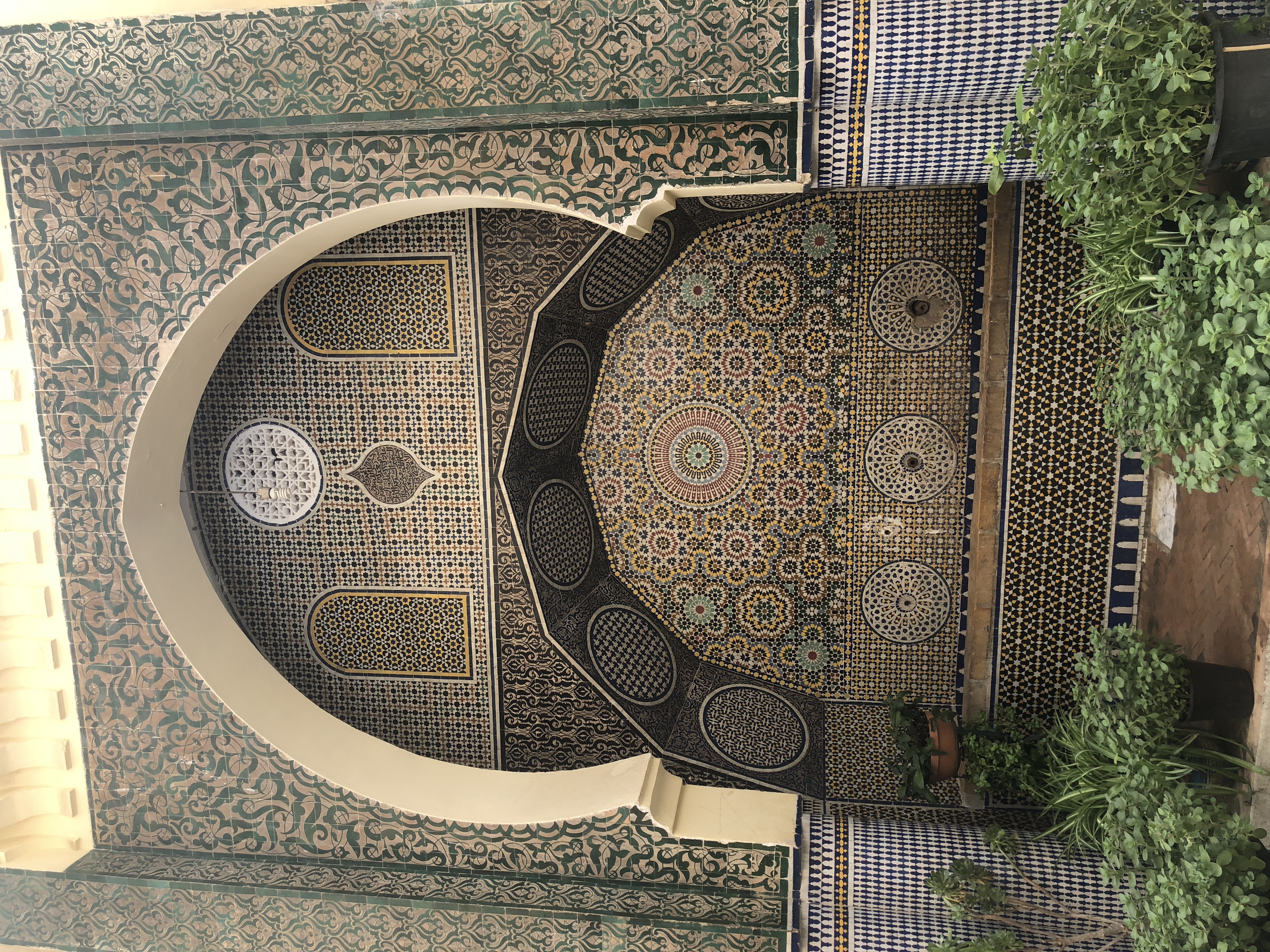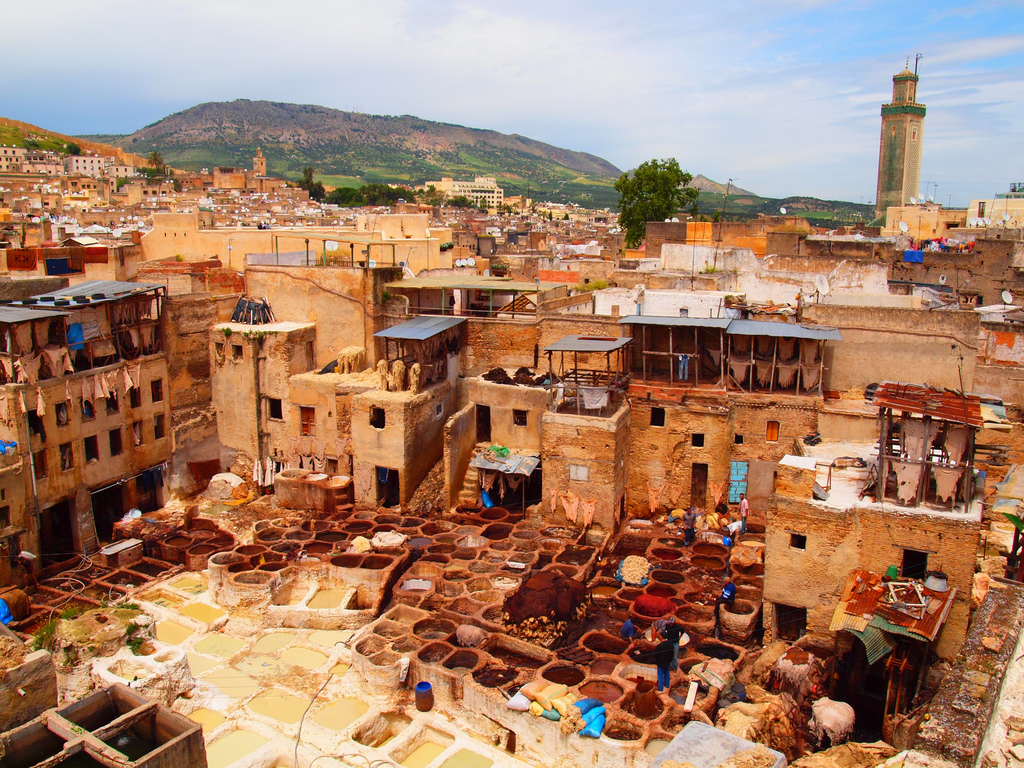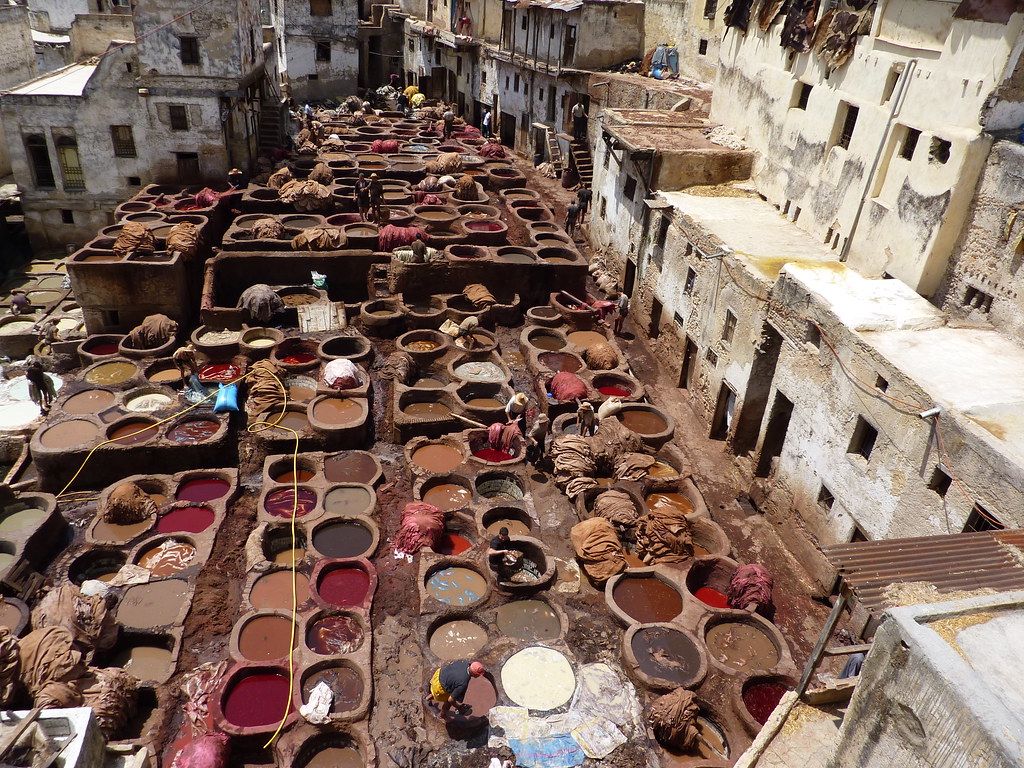 Cancelación gratuita

Vehículo de lujo

9 días

Tour guiado
Itinerario
Llegada al aeropuerto internacional de Marrakech.
A su llegada, un conductor privado lo recogerá con un cartel a su nombre y le llevará a su hotel.
Dependiendo de su hora de llegada, le podemos recomendar y organizar una actividad privada para esa tarde.
Marrakech es una maravillosa ciudad con mucho para descubrir.
Su chofer y guía privado le recogerán en su hotel para dar inicio a este tour de Marrakech y sus sitios más emblemáticos.


Bahia Palace: Visita este maravilloso palacio. Disfruta sus maravillosos techos, mosaicos y mucho más!


Souk Semmarine: Este mercado es uno de los sitios con más vida de la ciudad. Explora sus pequeñas tiendas, donde podrás encontrar articulos de cuero, artesanias y mucho más!


Souk Place des Épices: Disfruta una visita a este maravilloso mercado de especias


El Badi Palace: Visita las ruinas del antiguo palacio del Sultán Ahmed el Mansour y aprende la historia de Marruecos.


Jemaa el-Fna: Enlistada por UNESCO como Patrimonio de la Humanidad, esta plaza es uno de los sitios más emblemáticos de la ciudad.


Musée des Confluences: El antiguo palacio del gobernador, hoy es un museo. Aprecia su maravillosa arquitectura.


Gueliz: El barrio más moderno de la ciudad.


La Mellah: Explorarás el barrio judío de la ciudad. Podrás visitar la sinagoga Al Azama y el cementerio Miara.


Mezquita Koutoubia: Descubre esta maravillosa edificación del Siglo XII


Tumbas Saadíes: Edificadas a finales del siglo XVI por el sultán Ahmad al-Mansur, este maravilloso sitio fue redescubierto en 1917.


Dependiendo de su horario de llegada el día anterior, y de su interés, podrá también visitar los jardines Majorelle y el museo Yves Saint Laurent.
Su tour finalizará en su hotel en Marrakech
Luego de disfrutar desayuno en su hotel iniciarán el tercer día de su itinerario privado en Marruecos.

Ouarzazate será la parada entre Marrakech y el desierto. Allí visitarás Ait Ben Haddou. Este sitio es mundialmente conocido por haber albergado diversas escenas de cine y sobre todo por Juego de Tronos.

Durante el día visita la Kasbah de Telouet Kasbah. Finalmente su día culminará en su hotel en Ouarzazate, donde podrá juntar energías para el siguiente día.
Este día llegaremos al desierto de Merzouga. Luego de haber disfrutado el desayuno en su hotel, iniciaremos viaje hacia Merzouga, con una previa parada en la garganta de Todgha.

En la garganta de Todgha podrás ver los cañones fluviales de piedra caliza. La altura de las paredes del cañón puede variar, pero en partes puede llegar a los 400 metros (1312 pies) de altura. Caminaremos los últimos 600 metros del cañón, donde el cañón se estrecha a una pista pedregosa plana.

Once in Merzouga you will jump in your camel and enjoy the sunset while going to the desert camp. You will enjoy dinner and entertainment in the camp, as well as enjoy watching the stars.
Luego de disfrutar el desayuno en el campamento darán inicio a su excursión en el desierto.

Su primer visita será a 'Khamlia', donde una comunidad negra de Sudan habita. Allí conocerán su música y su estilo de vida. Allí podrán degustar las tradicionales pizzas bereber.

No lejos de allí se encuentra el lago de Merzouga llamado Tissardmine. Disfruta de ver las poblaciones de pajaros, incluyendo flamencos. Visitarán diversas tiendas donde los locales venden su trabajos manuales a un precio mucho menor que en las grandes ciudades.

Luego de disfrutar un gran día en el desierto retornarán al campamento. Disfrutarán de la cena en desierto y otra maravillosa noche bajo las estrellas.
Después del desayuno saldrán del campamento y tendrán tiempo libre para una ducha. Luego comenzará su viaje hacia Fez. En el trayecto harán diversas paradas para fotos y por supuesto para almuerzo.

Por la tarde/noche llegarán a Fez.
Después del desayuno inciarán su tour privado de la maravillosa ciudad de Fez.

Fez es, después de Casablanca, la ciudad con más habitantes del país. Es la antigua capital de Marruecos y una de las 4 ciudades imperiales. Fez está compuesto por diversas zonas: Fez El Bali, la parte más antigua de la ciudad, está rodeada por la muralla y alberga más de 9000 calles estrechas y paseos. Fez-Jdid o el nuevo Fez, es el hogar del barrio judio y la Ville Nouvelle, la nueva sección creada por la ocupación francesa.

Fez el Bali fue declarada por UNESCO como Patrimonio de la Humanidad. Su medina es la más grande de mundo y, entre sus calles y paseos, alberga la universidad más antigua del mundo; La universidad de Al-Karaouine, fundada en el 859 DC.

Luego de explorar Fez su chofer y guía le dejarán en su hotel en Fez.
Por la mañana su chofer le recogerá en su hotel en Fez y dará comienzo a su excursión privada hacia Meknes y Volubilis.
Volubilis es la ruina arqueológica más importante del país. Fue enlistada por UNESCO como patrimonio de la humanidad. Explorarás el sitio arqueológico, incluyendo los maravillosos mosaicos. Su siguiente parada será en Meknes, una de las 4 ciudades imperiales de Marruecos.
Hay muchas cosas para ver en Meknes, entre ellas podrás visitar:


Bab al-Mansour: Es considerado el ingreso principal a la Medina de Meknes. Es la división entre la medina y el resto de la ciudad imperial. Vuestro guía privado os enseñará la historia de esta puerta histórica.


Mausoleo de Moulay Ismail: Uno de los monumentos más emblemáticos de la ciudad, contiene la tumba del sultán Moulay Isma'il, que gobernó Marruecos desde 1672 hasta su muerte en 1727.


Medina: Visitarás el centro histórico de Meknes. Podrás visitar los mercados: Souk Nejarine y Souk Sebbat.


Dar Jamai: Museo de arte marroquí


Mucho más!


Su guía privado le recomendará uno de los tantos restaurantes locales para degustar la gastronomía local.
Dependiendo el horario de su vuelo su chofer privado le recogerá en su hotel para llevarle al aeropuerto de la ciudad.

El itinerario es absolutamente adaptable a su interés personal. No dude en contactarnos para una propuesta personalizada.
Detalles
Detalles:
Idioma

Ingles, Español, Frances (otros idiomas a consultar)

Punto de recogida

Hotel o lugar de elección en Marrakech
Incluye
Este itinerario privado incluye:
Guía privado para su itinerario
Vehículo privado con chofer para itinerario
2 noches en el desierto en campamento de lujo. Desayuno y cena incluidos
Experiencia privada
Servicio de Angel Guardian 24/7
Seguro de responsabilidad civil
Impuestos
Excluye
Este itinerario privado excluye:
Alojamiento (fuera de las 2 noches en desierto)
Comidas y bebidas (fuera de desayuno y cena en desierto)
Entradas
Política de Cancelación
Política de cancelación
Ningún reembolso, modificación o cancelación en ningún caso en ningún tipo de boletos o tarifas de entrada.
La modificación de las fechas del tour / servicio y los horarios de inicio están sujetos a disponibilidad.
48 horas antes de la fecha del primer servicio: Cancelación gratuita en guía y vehículo privado con chofer. Cualquier tipo de entrada no tiene reembolso.
Menos de 48 horas antes de la fecha del primer servicio: sin reembolso. Pago del 100%.
Reviews