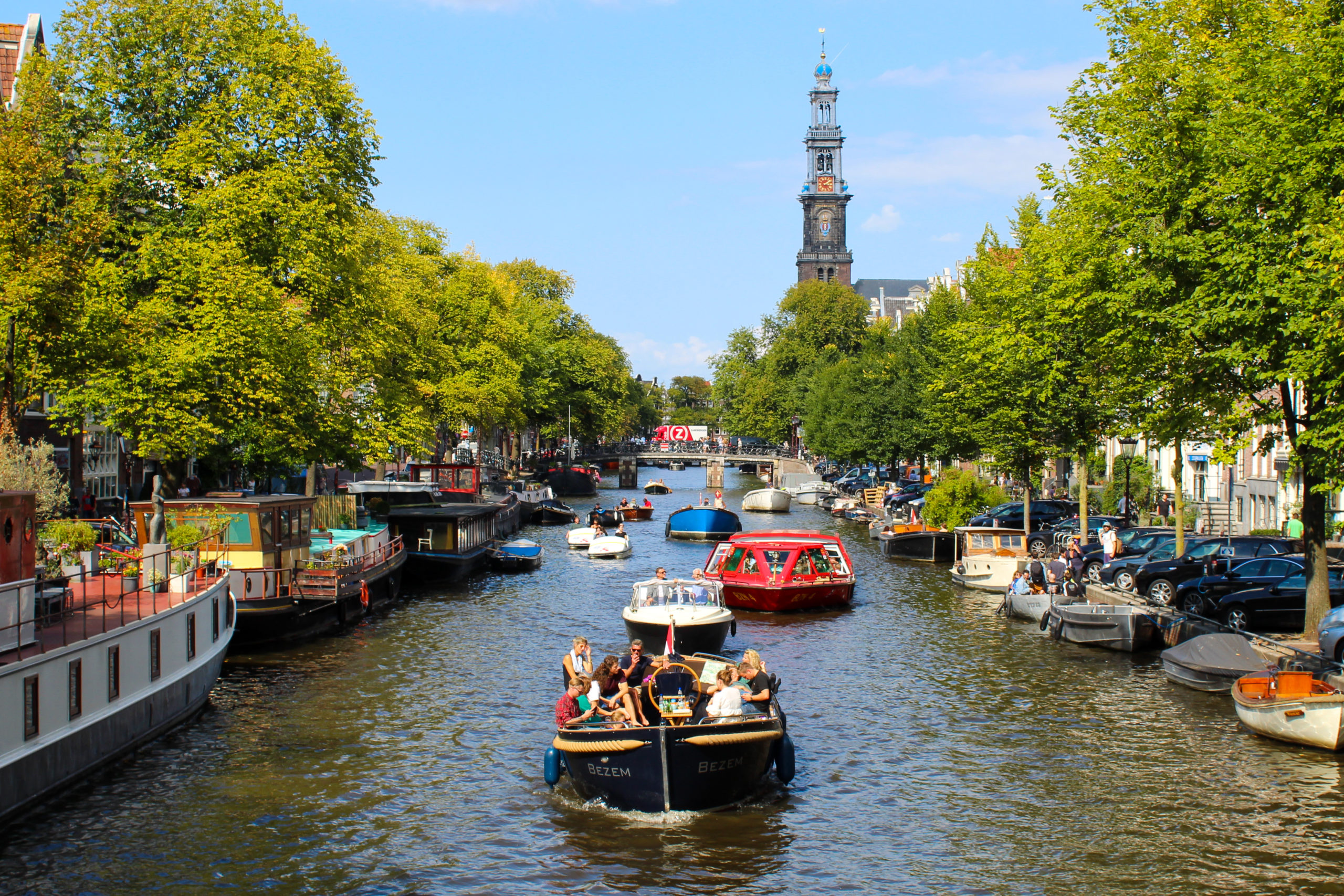 Amsterdam from the eyes of Pilar, our local licensed tour guide
Amsterdam: The Venice of the North
Hi! My name is Pilar, I am an official tour guide of Holland. I live in Amsterdam since 2009. From the first moment I fell in love with the country and its habitants. For the last 8 years I have been showing Amsterdam to my guests from every perspective. My aim: That every visitor leaves, after their Amsterdam visit, with a positive feeling. My favourite city is the capital, Amsterdam. Sounds obvious, right? the biggest, the best known. Each time I walk the city I found something new and different to share.
Amsterdam is a city of contrasts, of history, art, nightlife, modernity, traditions and transgressions. It is a place where you feel free, safe and quiet (even though there is a big bicycle movement). Did you know there are more bikes than people in the city? I also go with my bicycle everywhere, and it is a true adventure!
Neighbourhoods of Amsterdam
There are many different areas where you can walk and get lost in the city. The most known Red Light District of Amsterdam, which is one of the oldest of the city. Other beautiful area is Joordan, one of my favourites and also of the locals. Born during the XVII century, it was the place were the lower clases used to live at the time. Nowadays Joordan transformed into the perfect place to see the essence of the city. It is the best place for breathing the relaxed atmosphere that fascinates every visitor. This area is located only a few blocks aways from Dam square, the neuralgic center of Amsterdam.
In addition to Joordan I love to walk other areas of the city were there are less known canals. Most of the visitors do not get to these places. This canals and small streets will bring you back to older times. The Amsterdam gold century (XVII), when the culture and economy of Holland flourished. This was when Amsterdam was converted into a world metropolis.
Free time in Amsterdam
You can also enjoy the wonderful atmosphere and freedom feeling of Amsterdam terraces. Taste a traditional local beer next to some pieces of a good Edam cheese. There is also the sweet option! The irresistible traditional apple cake with cinnamon.
Museums
Did you known that Amsterdam has more than 40 museums? Even if you are a museum fan or not, you should not miss visiting the Van Gogh museum. The most known local artist has its own museum in Amsterdam. Let me guide you inside this new thrilling world.
If you have already been in Amsterdam, or if you would like to see its outside traditional towns, or learn how to live under the level of the sea you should discover the North of Holland. There you will be able to see the classic windmills, the polders (land reclaimed from the sea) and Dams. We can enjoy a day tour and visit traditional towns like Volendam, Edam, Marken. There you may like to take a picture with the traditional dutch outfit.
Plan your private tour for your Amsterdam visit – How to visit Amsterdam
With a private guide:
Amsterdam is the perfect city to discover walking. Most of the main attractions are on walking distance. Otherwise you can always use a bike, public transport or we can arrange a private vehicle. Check out our private walking tour here!
With private transportation and a separate tour guide:
This option includes a private luxury vehicle that will pick you up, together with your guide, in your hotel. As the center of Amsterdam is mostly not accesible with car, the vehicle option is more recommended for day excursions. Our favourite and best seller is the day trip to Volendam and the windmills from Amsterdam