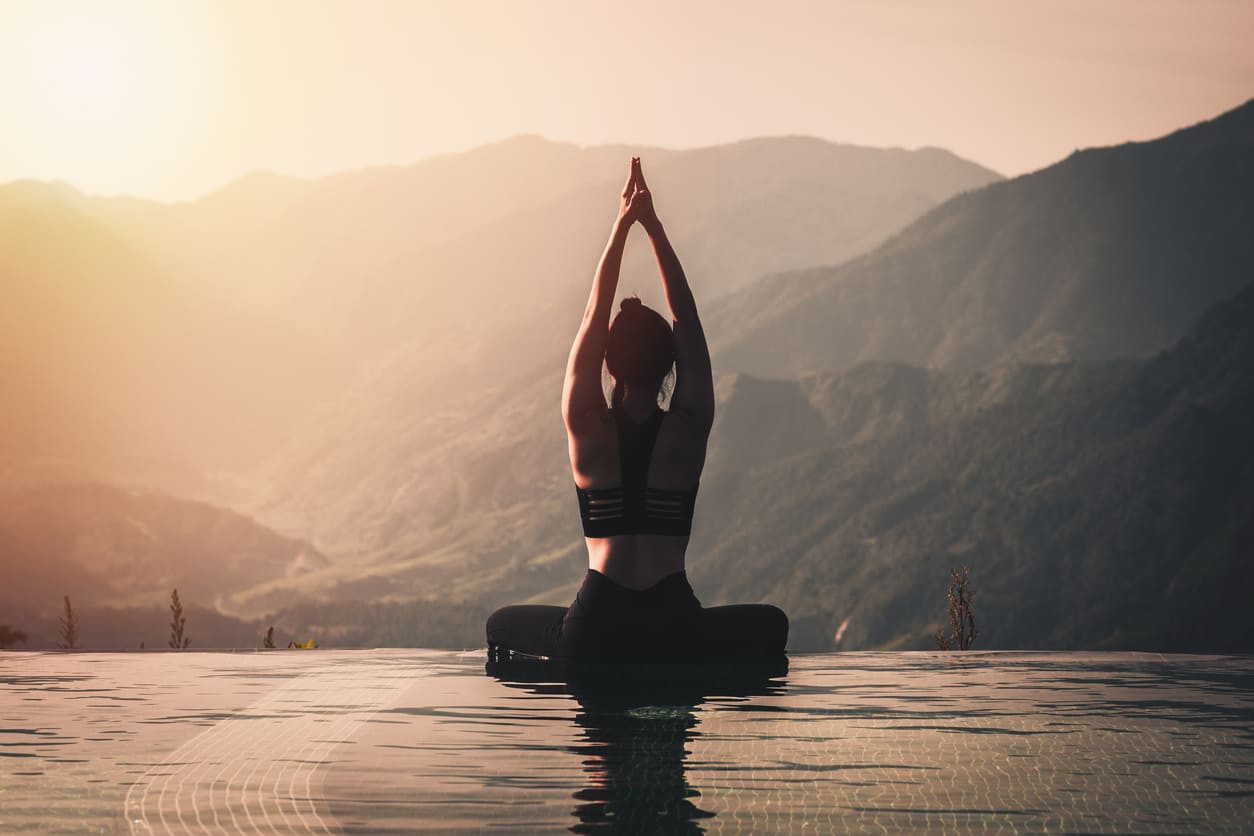 A yoga retreat for the senses in Sicily
Table of contents
A yoga and wine retreat? Yes, it is possible. In fact, it's an unforgettable experience. Next destination.
When we think of a yoga retreat, we associate it with a disciplined yoga practice, as well as abstaining from certain pleasures in order to stay fit and in "detox" mode.
Alexandra Meffert, founder of the movement centre Lichtraum (Düsseldorf) and yoga expert Sträla, suggests something different: a yoga retreat without giving up the great pleasures of life, such as good food and wine. We can say that after five days in Sicily with her, we were happy: in a kind of cloud of guilt-free joy. And certainly more satisfied.
Sicily
The beauty of Sicily is undeniable, and the Planeta family's beautiful Menfi estate, La Foresteria – the place where Alexandra holds her "Yoga for the Senses" retreats – is proof of that. Located 100km south of Palermo, La Foresteria is a very special place to stay, surrounded by vineyards and overlooking the Mediterranean Sea. Francesca Planeta is responsible for this high-end wine tourism project.
With its 14 suites set around beautiful gardens scented with herbs and flowers, La Foresteria is an oasis in southwest Sicily, close to the temples of the ancient Greek city of Selinunte, less famous than nearby Agrigento but just as impressive.
Planeta
Planeta are Sicily's most famous and important wine producers. With 363 hectares of vineyards spread across the island, they produce a wide variety of wines in five different locations: Etna, Noto, Menfi, Vitoria and Capo Milazzo. The family, whose surname is of Spanish origin, is closely linked to the history, traditions and promotion of Sicilian wine.
The last season of the HBO series "The White Lotus" (which drew us to Sicily) even filmed several scenes at their estate, proving that the Planeta family is Sicily's best reference for wine and wine tourism.
Alexandra, a good friend of the Planeta family, offers two retreats a year at her resort, one in spring and one in autumn. Her yoga classes, focusing on stress management and meditation, are held twice a day, in the morning and in the afternoon. In between, Alex offers an extensive cultural programme.
The day begins with a meditation with Alex, followed by an excellent à la carte breakfast. This is followed by a morning yoga class. Every day is a little different: weather permitting, it takes place on the terrace overlooking the Mediterranean, sometimes in the room overlooking the gardens and vineyards.
Ulm
Equally memorable is a trip to another family estate, Planeta, in Ulm, near La Foresteria, in a hilly area full of vineyards. Here, after a stroll through the vineyards and cellar, we can taste Planeta's many varieties of wine: from white and mineral wines from the Etna region to surprisingly full-bodied and complex reds.
Then, at a large table, we are offered a typical dish of the region: timbalo, a kind of pie with ragù, aubergine and mozzarella. A real delicacy.
Another fun experience are the cooking classes offered by La Fortesteria's chef Angeli Pumilia, who transforms the island's traditional flavours into something modern and elevated. This time she taught us how to prepare one of the most typical dishes: arancini, a kind of croquette whose interior resembles a risotto with a centre of melted cheese. Trying to imitate the chef will make you laugh.
Feeling at home
Sicilian hospitality will make you feel at home and you will enjoy the gardens, the vineyards and the orchard with the aroma of thousands of herbs that are then used in the kitchen, the very comfortable rooms and the mild climate (allowing you to take advantage of the warm sun and swim in the swimming pool, located at the top of the property and offering panoramic views of the surrounding area).
In the late afternoon, Alex always leads a gentler yoga class than in the morning, for obvious reasons. Each day ends with dinner and the whole group comes together as one big Sicilian family.