Private Tour of Sintra and Cascais with Palácio Queluz from Lisbon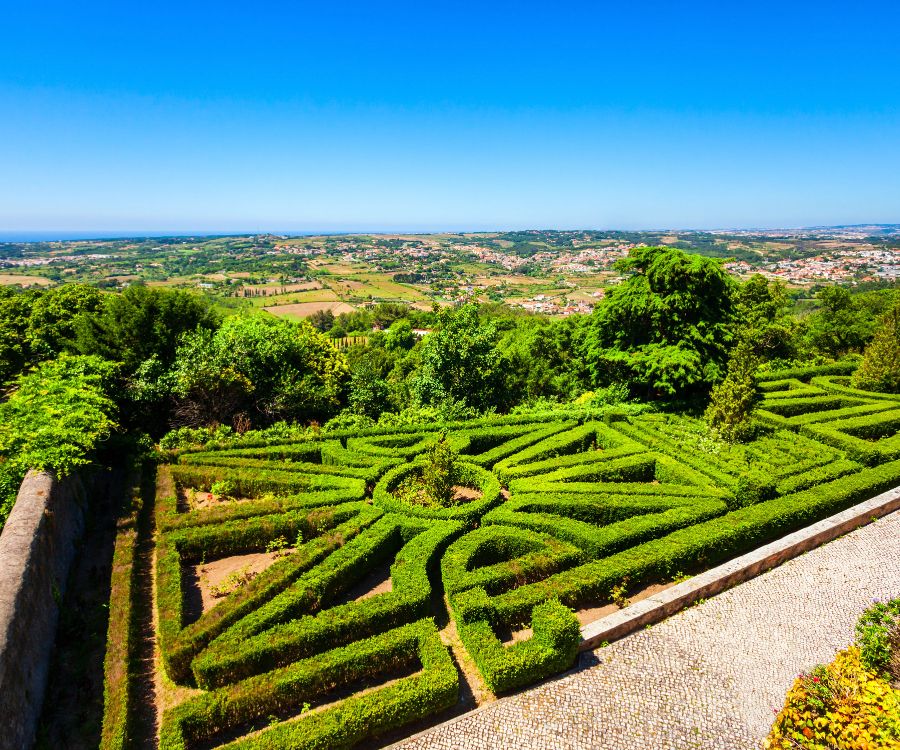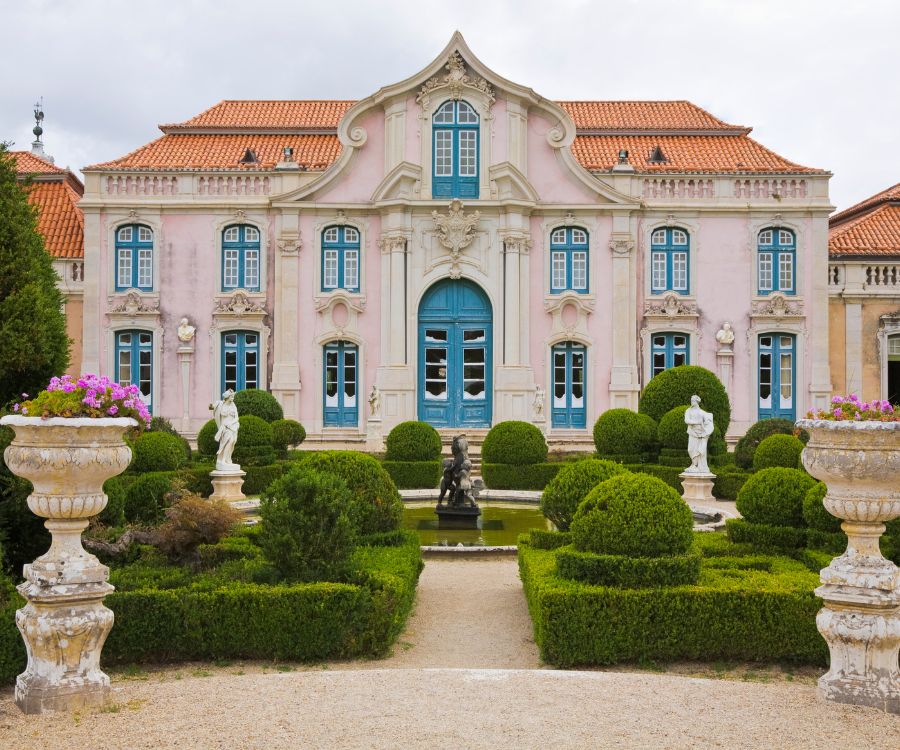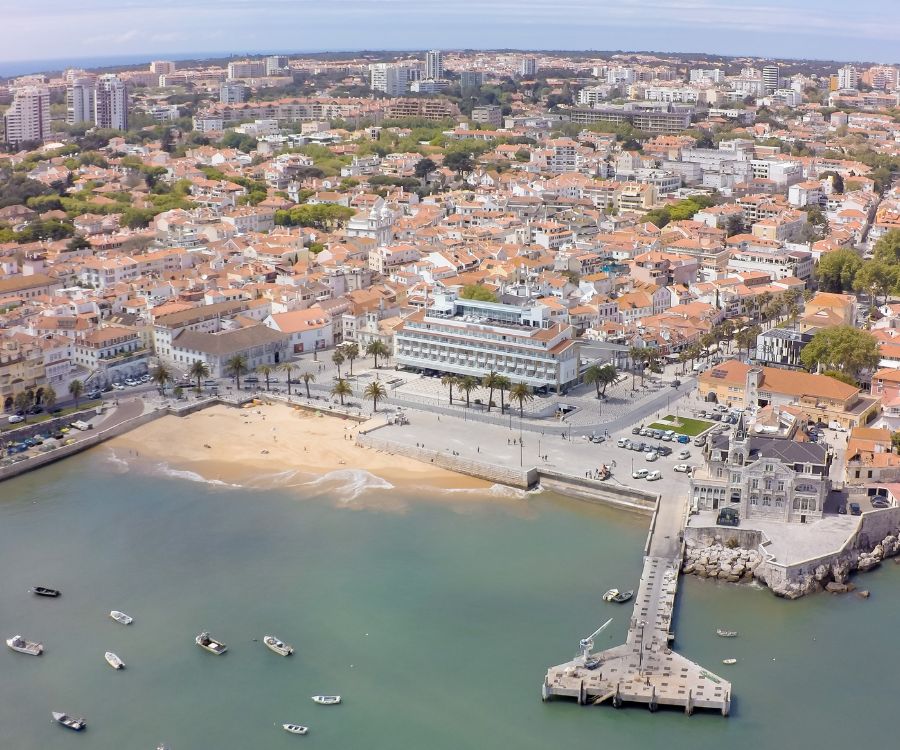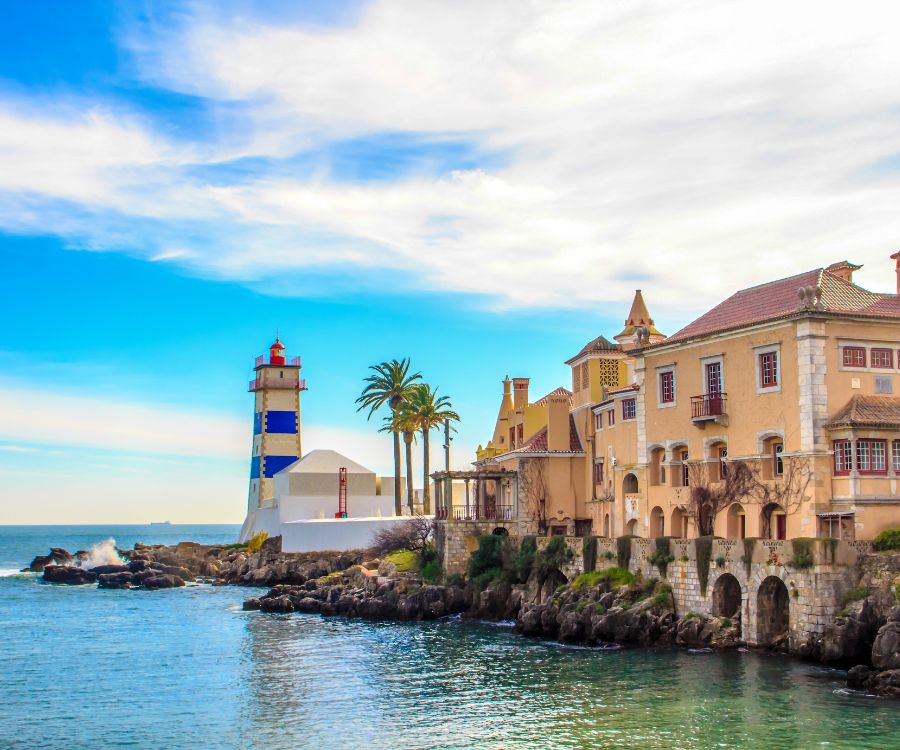 Free cancellation

Luxury vehicle

8 hours

Guided tour

Tickets
Full description
Full description
Private tour to Queluz Palace and Gardens in Sintra and Cascais from Lisbon Description:
Embrace the majesty and elegance of Portugal's bygone eras with our Private tour to Queluz Palace and Gardens in Sintra and Cascais, meticulously planned by Tour Travel and More. Depart from Lisbon in a private car, reveling in its comforts, until the opulence of the Queluz Palace welcomes you. A beacon of the 18th-century Rococo style, Queluz Palace, with its elaborate interiors and historically-rich rooms, paints a vivid picture of Portugal's monarchic legacy. The palace gardens, masterpieces in their own right, narrate tales through their manicured hedges, decorative fountains, and statuettes. As you traverse from Queluz, let Sintra's forested terrains enchant you, followed by the coastal allure of Cascais. With an expert guide by your side throughout the 8-hour journey, history, art, and nature converge to offer an immersive experience.
Continue your day with a walk through the corridors of time in Sintra, a town that effortlessly mingles the grandeur of its royal past with the mystique of its mountainous backdrop. Feel the gentle whisper of ancient tales as you explore its cobbled streets, dotted with pastry shops serving the famous 'travesseiros' and 'queijadas'. Then, the journey takes a refreshing turn towards the Atlantic Ocean. In Cascais, the gentle lapping of waves serves as a background score to its vibrant fishing port and sunlit squares. As the tour culminates, you're left with a canvas of memories – from the aristocratic flair of Queluz to the sunlit horizons of Cascais – painting a day of unparalleled richness.
Private tour to Queluz Palace and Gardens in Sintra and Cascais from Lisbon Highlights:
Journey through a captivating blend of nature's wonders and architectural splendors. The Queluz Palace, in its Rococo brilliance, showcases the grandeur of Portugal's royal past. Its gardens, a delicate fusion of design and nature, provide a serene escapade. Sintra, with its romantic allure, and Cascais, with its maritime heritage, serve as the perfect continuations, each offering distinct, yet harmoniously combined highlights. From palatial chambers to sea-kissed streets, this tour promises an abundance of beauty and knowledge.
Popular Sights and Places of Interest:
Queluz Palace:

An epitome of the 18th-century Rococo and Neoclassical styles, Queluz Palace stands as a testament to the luxurious lives of the Portuguese royalty. Its interiors, adorned with ornate chandeliers, plush furnishings, and hand-painted tiles, transport visitors to an era of unparalleled opulence.

Queluz Gardens:

Spanning the sprawling grounds of the palace, these gardens serve as outdoor rooms. With its meticulous landscaping, baroque fountains, and statues, the gardens narrate stories of royals who once sauntered through their paths.

Sintra:

Nestled amidst the Sintra Mountains, this town is a playground of royal retreats and enigmatic woods. Its misty charm and fairy-tale castles have long served as a muse to poets and artists.

Cascais:

A town where the land meets the sea, Cascais is a beautiful juxtaposition of historic streets, modern marinas, and golden beaches. Its maritime essence and regal past make it a delightful destination.

Moorish Fountain in Queluz Gardens:

A mesmerizing blend of cultural influences, this iconic fountain in the Queluz Gardens is a testament to the Moorish architectural impact on Portuguese aesthetics. With its intricate tilework and symmetrical design, it stands as a refreshing oasis of art amidst the green.

Cabo da Roca in Sintra:

As the westernmost point of continental Europe, Cabo da Roca offers breathtaking views of the vast Atlantic. Marked by a lighthouse and rugged cliffs, it's a spot where the earth seemingly ends, making it a must-visit for nature enthusiasts.

Boca do Inferno in Cascais:

Translating to "Hell's Mouth," this dramatic chasm on the edge of the ocean offers a natural spectacle. The relentless waves crashing into the caverns have inspired numerous legends, and the site provides a thrilling vantage point to witness nature's raw power.
For those keen to explore more of Portugal's gems, we invite you to browse our extensive range of tours, especially in Lisbon. Tour Travel and More remains committed to curating exceptional experiences, ensuring cherished memories. Visit Tour Travel and More to discover the myriad adventures awaiting you.
Includes
This Private Tour includes:
Private official tour guide for 8 hours
Private luxury vehicle with separate chauffeur for 8 hours
Pick up and drop off from your hotel or place of choice in Lisbon.
Completely personalized and private experience
Guardian Angel Service: 24/7 phone line
Private tour
Public liability insurance
Taxes
Price per person
Excludes
This Private Tour excludes:
Entrance fees
Food and drinks
Cancellation Pollicy
Any type of tickets cannot be modified.
Modification of tour/service dates and starting times are subject to availability.
15 days prior to first service date: Free Cancellation on guide and private vehicle with chauffeur. Any type of entrance tickets have no refund.
Less than 15 days prior to first service date: penalty of 20% of guide and private vehicle with chauffeur. Any type of entrance tickets have no refund.
Less than 7 days prior to first service date: No Refund. Payment of 100%.
** NO REFUND IN ANY CASE OF MODIFICATION, OR CANCELLATION on any Entrance fees, Flamenco Show or any type of tickets or ANY fees associated for their above purchase
User Reviews