Private Tour of the Danube and Wachau Valleys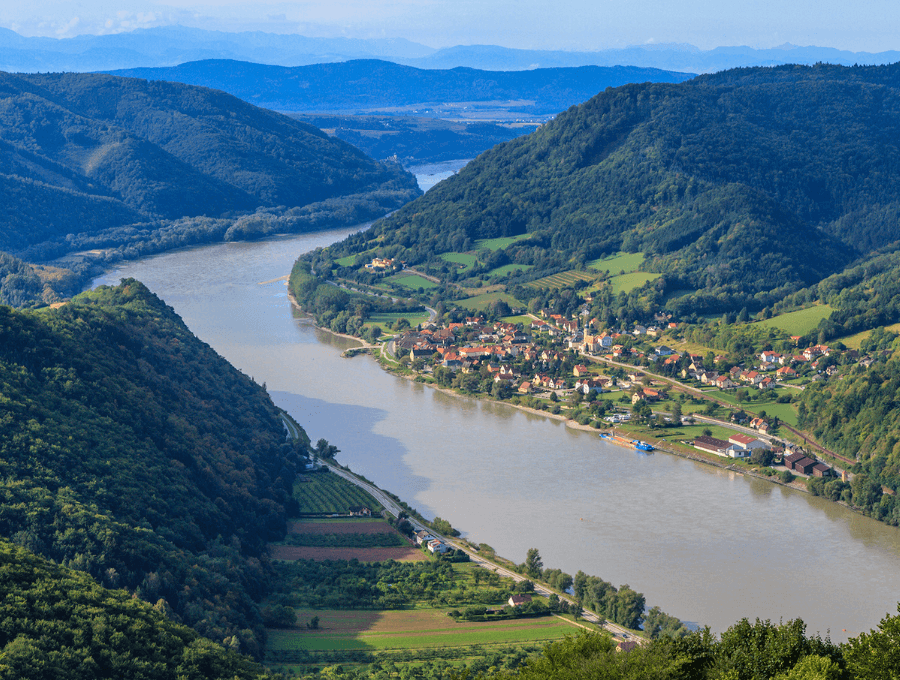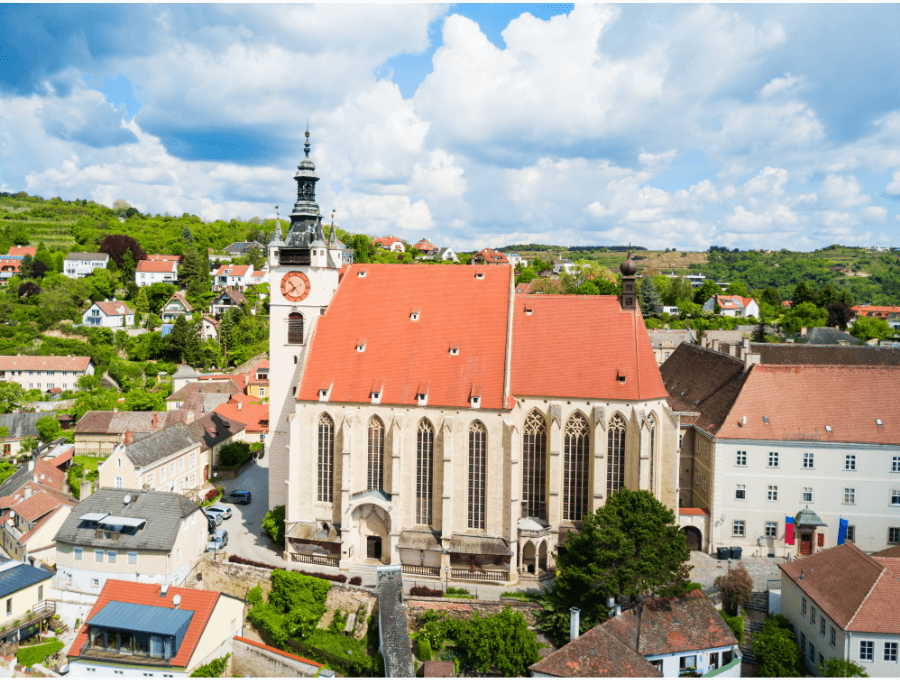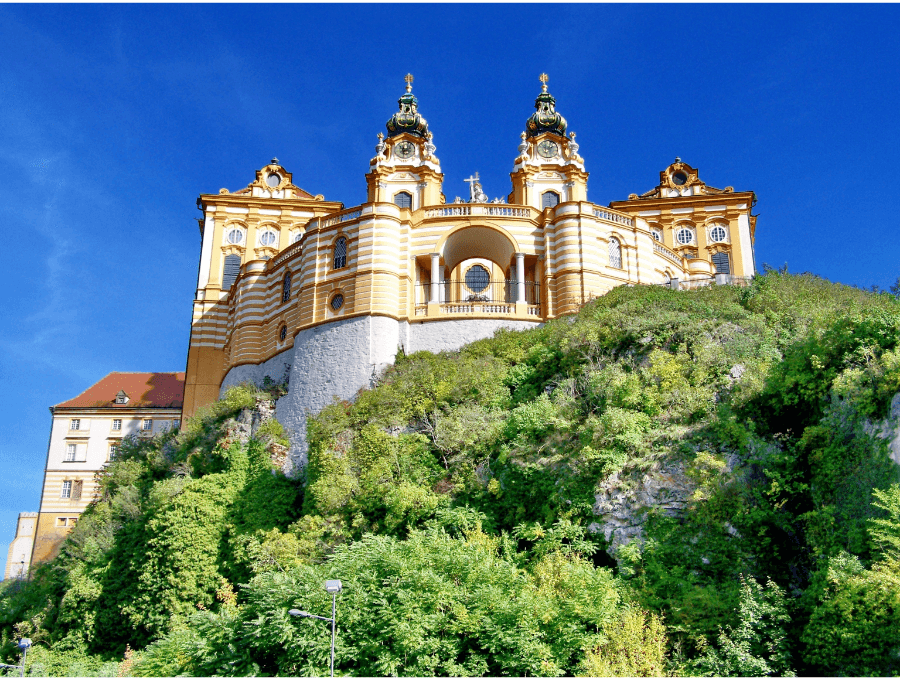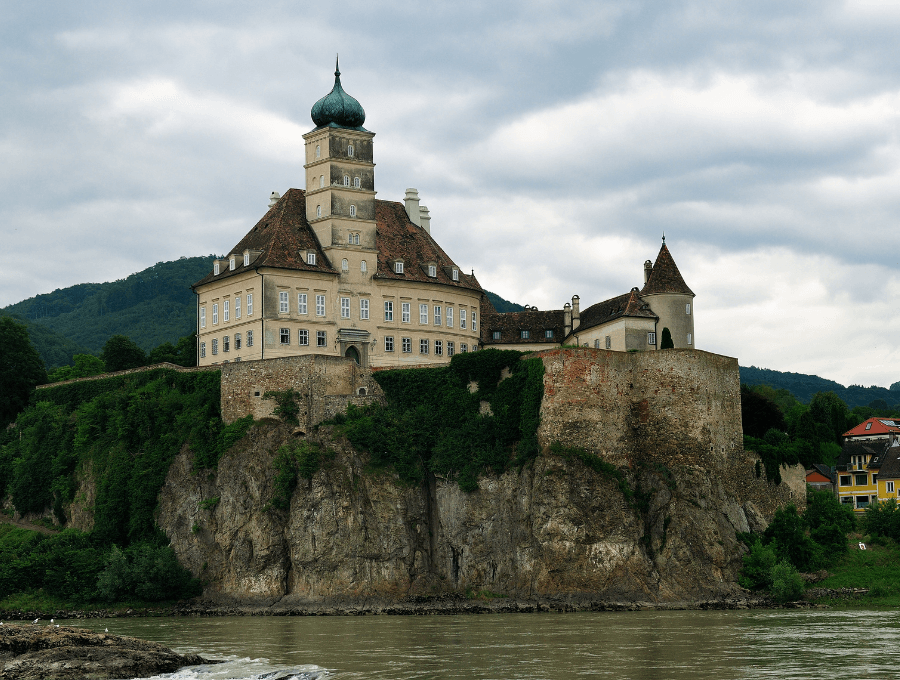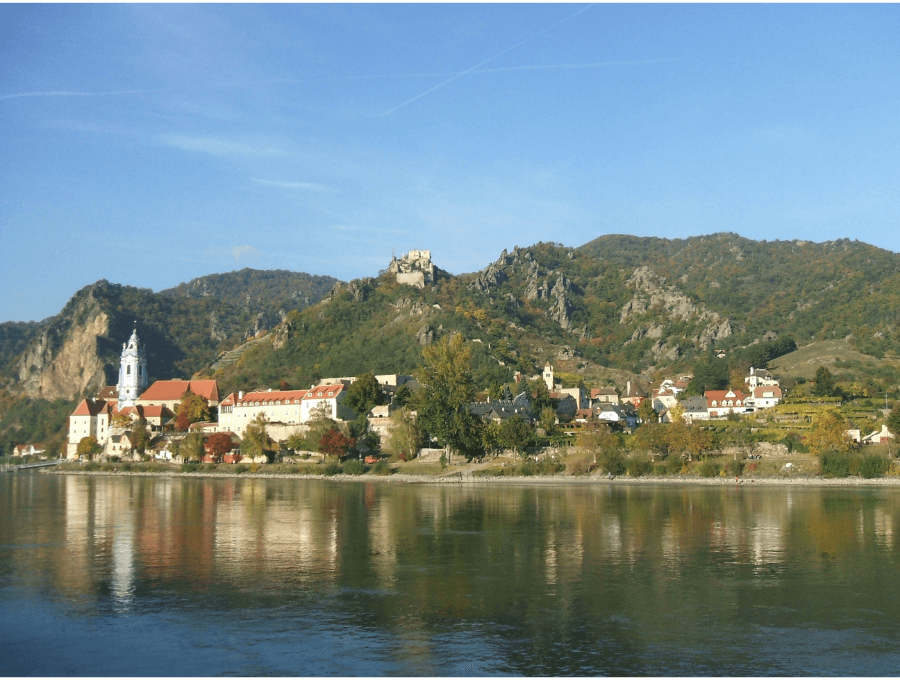 Free cancellation

Luxury vehicle

9 horas

Guided tour
Full description
Full description
Private Tour of the Danube and Wachau Valleys Description
Discover Austria's Picturesque Danube and Wachau Valleys
Embarking on a journey through the Danube and Wachau Valleys promises an exploration of Austria's most enchanting landscapes. These iconic destinations are brimming with timeless wonders and remarkable sites. As you set off on this 9-hour captivating private tour, expect an immersive experience led by our expert local guide who will unveil hidden tales and rich histories behind every corner.
Let us sweep you away into the heart of Austria's scenic vistas, revealing stretches of vineyards that offer a taste of the country's fine wines. With the Danube, Europe's second-longest river, meandering through, it binds together nature's pristine beauty with a tapestry of civilizations that have thrived along its banks. This is not just a tour; it's a voyage through time.There's a certain magic in Austria, particularly in the regions of the Danube and Wachau Valleys. Nestled between the Alpine peaks and lush vineyards, the valleys encapsulate the spirit of Europe. Each town and village, built upon centuries of tradition, invites you to become a part of its narrative.
From the cobbled streets of ancient towns, echoing with stories of knights and royalty, to the verdant vineyards serving as silent witnesses to the passage of time, every element is carefully intertwined. As the mighty Danube courses through, it carries with it tales from far-off lands, linking civilizations and creating a harmonious blend of cultures. This majestic river, combined with the panoramic beauty of the valleys, crafts a setting so surreal that it often feels like a painted landscape.
Private Tour of the Danube and Wachau Valleys Highlights
Melk: Austria's Timeless Treasure
Delve into Melk, an ancient town that effortlessly captures Austria's historical and cultural spirit. The Market Square invites you to leisurely explore its boutiques, relishing artisanal delights and traditional craftsmanship. As you venture further, the illustrious Melk Cathedral, fondly known as the Blue Chapel, stands as a testament to religious artistry. Its intricate stained glass windows paint a vibrant spectacle, waiting to be captured in your memories.
Aggstein Castle: Sentinel of the Wachau Valley
This towering edifice beckons with tales of medieval valor and intrigue. As you traverse its corridors, let the majestic views of the Wachau River and sprawling vineyards leave you spellbound. Secrets linger here, from the warmth of the Maidens' Hall's massive fireplace to clandestine passages hinting at covert escapes.
Spitz: The Heart of Wachau's Wine Region
Nestled amidst verdant vineyards, Spitz presents a serene escape. Wander its historic lanes and climb the Hinterhaus castle ruins, where panoramic vistas await.
Weisserkirchen in der Wachau: A Journey Back in Time
Every nook of Weisserkirchen breathes history. As you stroll down its main street, a bygone era of tales and legends unravels.
Dürnstein: Danube's Scenic Splendor
Positioned between lush vineyards and the gentle Danube, Dürnstein offers postcard-perfect views. The ruins of Dürnstein castle, free to explore, echo stories of medieval adventures.
Krems: The Portal to Wachau
A medieval gem, Krems boasts architectural wonders from the 12th century. Marvel at its Clock Tower, Baroque churches, and iconic medieval fortress. As you walk through its streets, history and culture intertwine, offering insights into Austria's illustrious past.
Wrap up this entrancing tour with the suggestion to experience the grandeur of the Schoenbrunn Palace. Its regal ambiance and stunning gardens promise another unforgettable Austrian adventure.
Details
Details:
Language

English, Spanish, French, the language in Spanish (other languages to consult)

Pick up point

Hotel or place of choice in Vienna
Includes
This Private Tour includes:
Official Tour guide for your tour
Private vehicle with separate chauffeur for your tour of 9 hours
Complete personalized experience
Public liability insurance
Taxes
Price per person
Excludes
This Private Tour excludes:
Entrance fees
Food and drinks
Cancellation Policy
Cancellation Policy
No Refund, Modification or Cancellation in any case on any type of tickets or entrance fees.
Modification of tour/service dates and starting times are subject to availability.
48 hours prior to first service date: Free Cancellation on guide and private vehicle with chauffeur. Any type of entrance tickets have no refund.
Less than 48 hours prior to first service date: No Refund. Payment of 100%.
User Reviews