Private one-day excursion to Hallstatt from Vienna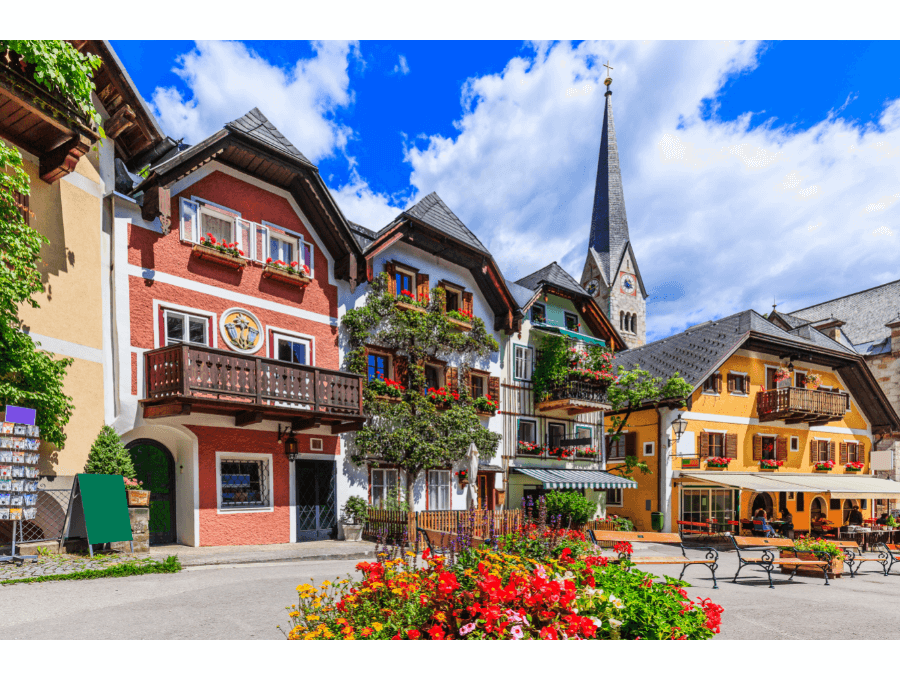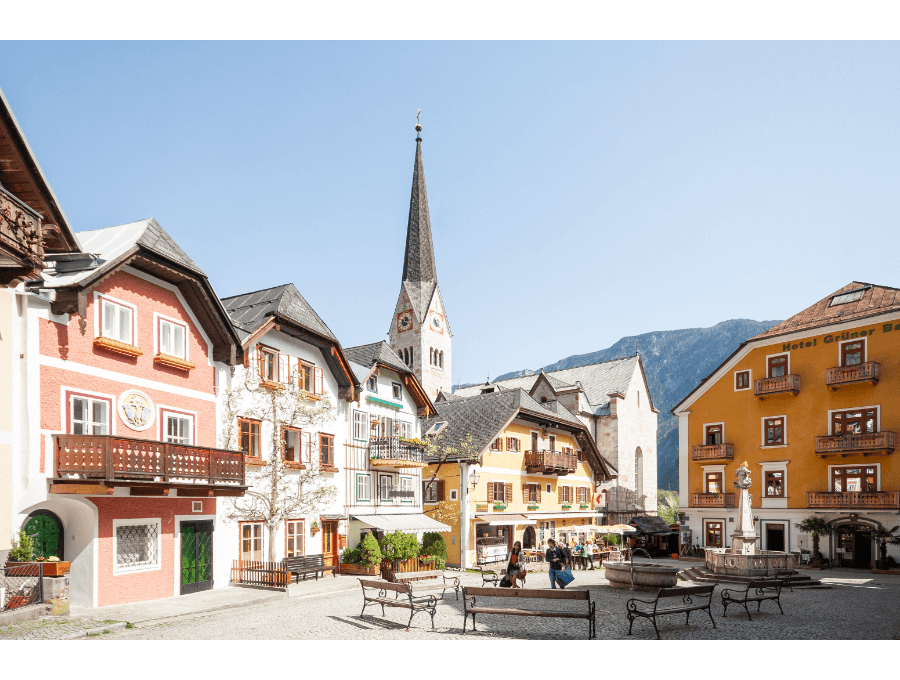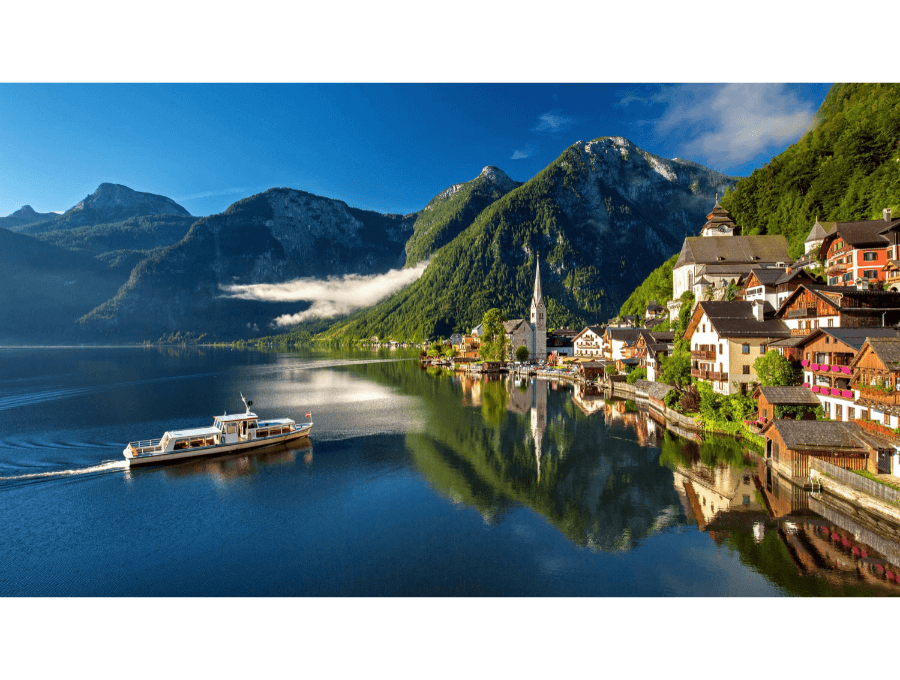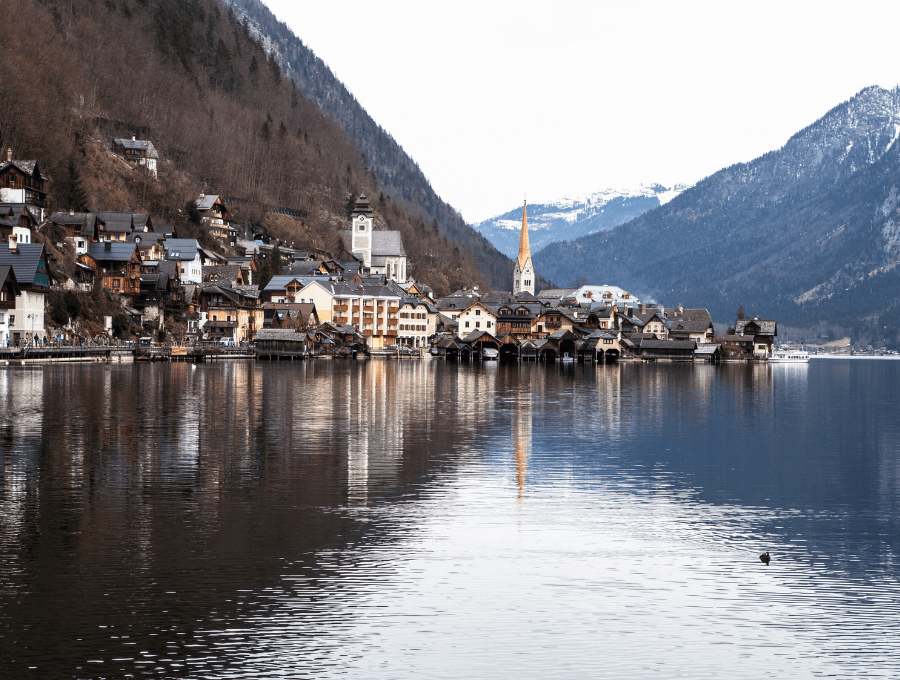 Free cancellation

Luxury vehicle

12 hours

Guided tour
Full description
Full description
Private Tour of the Danube and Wachau Valleys Description
Nestled in Austria's heartland, Hallstatt stands as a testament to nature's splendor and human ingenuity. An UNESCO World Heritage Site, its majestic allure beckons travelers from all corners of the globe. On our meticulously planned 10-hour excursion, let the enchanting village of Hallstatt, with its pristine lake and Alpine backdrops, unfold before you. Every corner of this ancient village whispers tales from times long past, blending seamlessly with the rhythmic beauty of nature. Let's dive deep into an adventure that promises to be both soul-stirring and awe-inspiring.
Widely regarded as Austria's crowning jewel, Hallstatt is a delightful fusion of natural wonders and rich heritage. Imagine a location so beautiful that it inspired an entire replica in China. Such is the allure of Hallstatt that it compelled an entire nation to recreate its charm thousands of miles away. As we embark on this expedition, you'll quickly understand why.
Breathe in the crisp Alpine air as we venture through idyllic pathways, each offering a fresher, more breathtaking perspective of the verdant surroundings. The mirrored reflections of the village houses on the serene waters of Lake Hallstatt are pure magic – a spectacle that has captured the hearts of artists, poets, and travelers for centuries. The village itself, with its centuries-old architecture, seems to have frozen in time, providing visitors with a unique glimpse into an age-old European way of life.
Private One-Day Excursion to Hallstatt from Vienna Highlights
Hallstatt's Mesmerizing Postal Viewpoint:

Let the iconic imagery of Hallstatt come alive! This famed spot offers unparalleled views of the serene Hallstatt Lake, the quaint wooden alpine houses, and the historically rich Evangelische Pfarrkirche Hallstatt church. It's an opportunity to capture a living postcard that will stay etched in your memory forever.

Skywalk Panorama:

Elevate your Hallstatt experience, quite literally! The Skywalk viewpoint, perched at a dizzying height of 350 meters, promises a bird's eye view of Hallstatt's ethereal beauty. Whether you choose to hike or take the cable car, the panoramic vistas of the lake and the picturesque town will leave you spellbound.

Salzwelten – A Journey Through Time:

Step into the annals of history at the world's oldest salt mines. Marvel at Europe's ancient wooden staircase and embrace the thrill as you slide down a 64-meter-long chute. It's a delightful blend of history and adventure, ensuring memories that last a lifetime.

The Whispering Waters of Waldbahstrub Waterfall:

A cascading wonder, this waterfall sings a song of nature's timeless beauty. A recommended hike will take you closer to this natural marvel, letting you feel the misty embrace of nature.

Hallstatt Museum – Echoes from the Past

: A treasure trove of artifacts awaits. From prehistoric tombs and Roman-era pottery to Iron Age articles, delve deep into Hallstatt's rich history. It's a window into a world where every artifact has a tale to tell.

Hallstätter Binhaus Ossuary's Mysterious Charm:

A unique blend of history and mystique, this ossuary holds over 1200 skulls, each marked with the deceased's name. While it might evoke a myriad of emotions, it provides a fascinating insight into the town's past and its unique way of commemorating its ancestors.
Dive into a world where the past harmoniously blends with the present, where nature's melodies resonate with historical tales. And as this wonderful journey concludes, our luxurious vehicle will whisk you back to Vienna, leaving your heart enriched and your soul rejuvenated.
Capturing the essence of Hallstatt in a day might seem ambitious, but with every step, you'll find pieces of history and scenic marvels intertwining seamlessly. As the Austrian horizon fades in the rearview, you'll carry with you memories of a timeless village and dreams of returning once more. The magic of Hallstatt isn't just in its sights, but in the stories it tells and the feelings it evokes.
And, if the allure of Europe still tugs at your heartstrings, consider enhancing your journey with our exclusive private tour to Salzburg from Vienna. It's another chapter waiting to be explored in the grand European adventure.
Details
Details:
Language

English, Spanish, French, the language in Spanish (other languages to consult)

Pick up point

Hotel or place of choice in Vienna
Includes
This Private Tour includes:
Official Tour guide for your tour
Private vehicle with separate chauffeur for your tour of 12 hours
Complete personalized experience
Public liability insurance
Taxes
Price per person
Excludes
This Private Tour excludes:
Entrance fees
Food and drinks
Cancellation Policy
Cancellation Policy
No Refund, Modification or Cancellation in any case on any type of tickets or entrance fees.
Modification of tour/service dates and starting times are subject to availability.
48 hours prior to first service date: Free Cancellation on guide and private vehicle with chauffeur. Any type of entrance tickets have no refund.
Less than 48 hours prior to first service date: No Refund. Payment of 100%.
User Reviews