Private One-Day Excursion to Bratislava from Vienna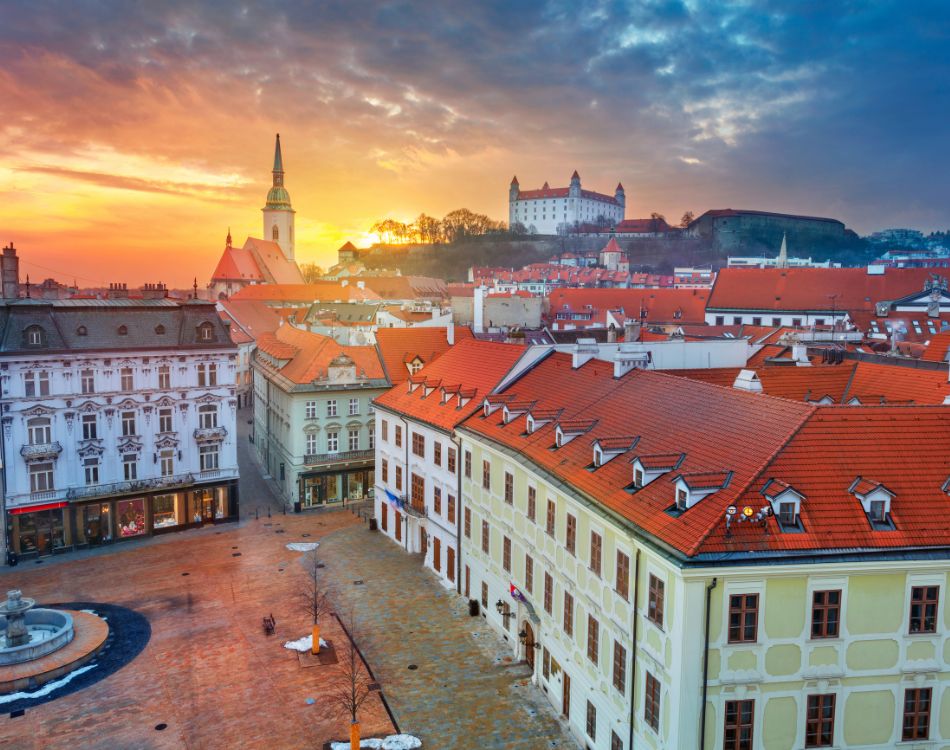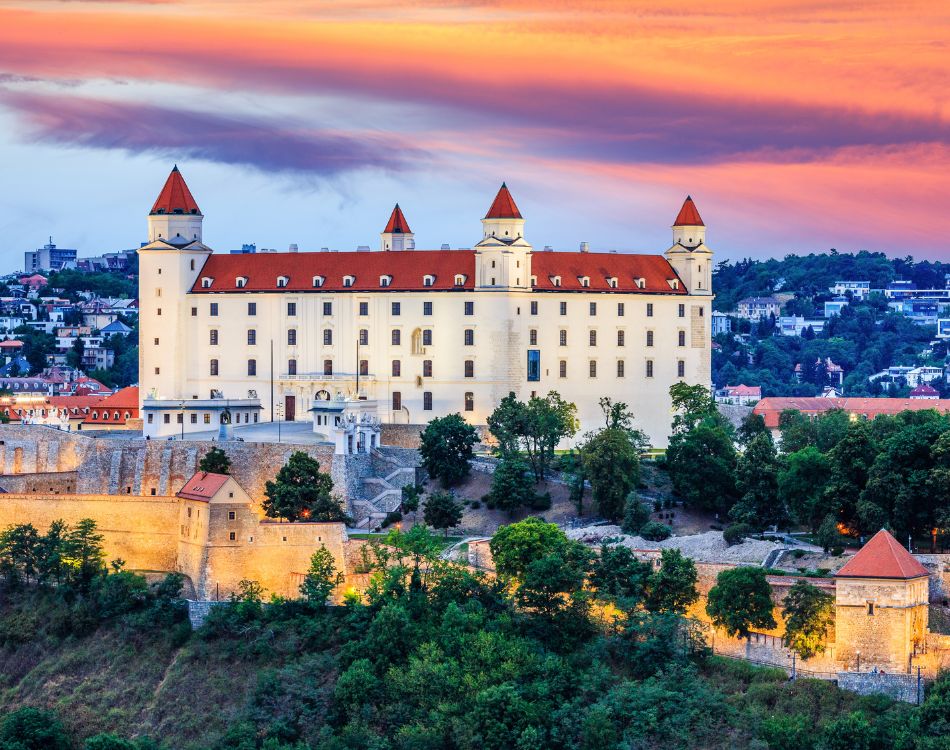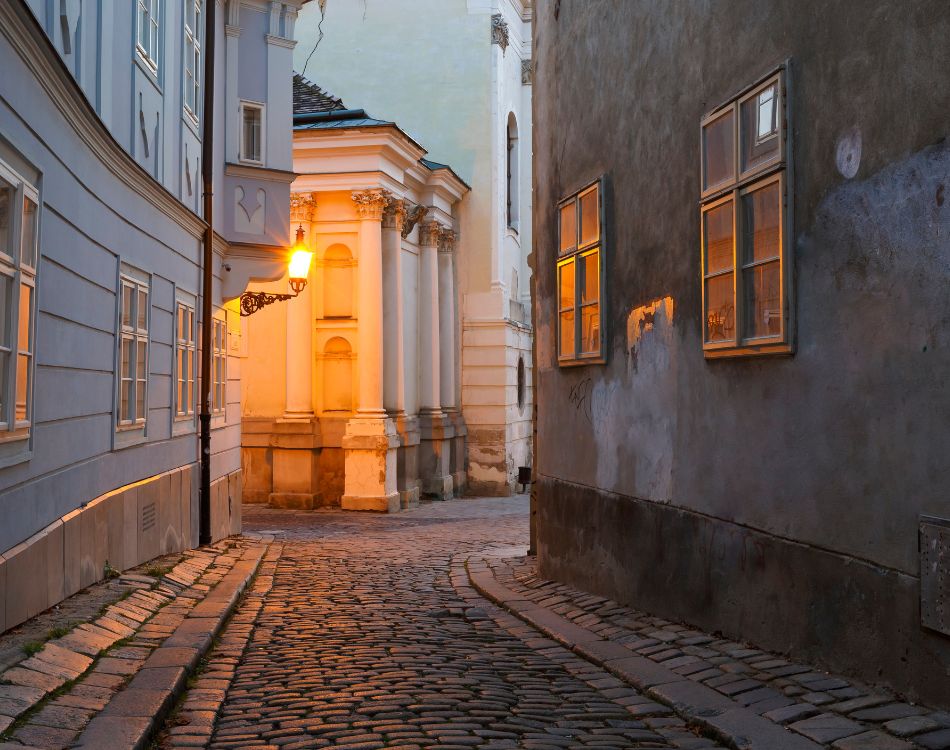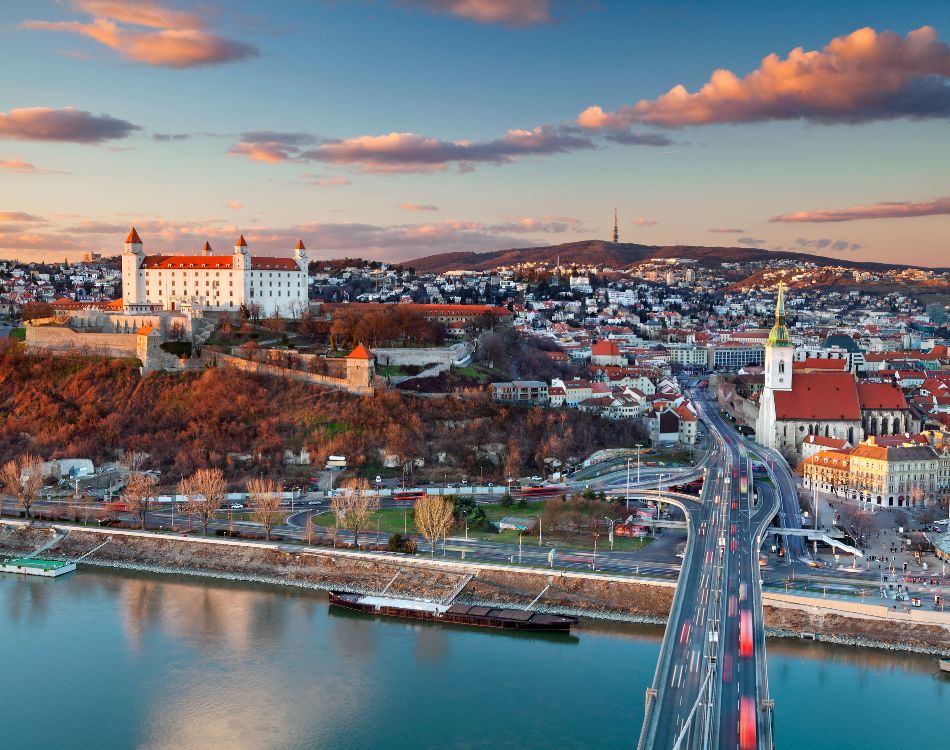 Free cancellation

Luxury vehicle

8 hours

Guided tour

Tickets
Full description
Full description
Private One-Day Excursion to Bratislava from Vienna Description
Unlock the secrets of Bratislava, the enchanting capital of Slovakia, on this all-inclusive one-day excursion from Vienna with Tour Travel and More. Just an hour's drive from Vienna, Bratislava promises an unparalleled mix of medieval allure, modern art, and riverbank vistas. The tour, carefully tailored for the discerning traveler, combines comfortable transportation, the expertise of a local guide, and the majesty of Bratislava Castle.
Your journey commences in Vienna, where a luxurious vehicle awaits to transport you across the picturesque landscapes separating the two capitals. As Bratislava's skyline unveils itself, its mix of ancient towers and modern urbanity reflects Slovakia's rich history and its recent rejuvenation.
Upon arrival, meet your local guide, an expert well-versed in Bratislava's history, culture, and legends. Their insights will craft a captivating narrative, painting each alley, square, and monument with stories from the past. With an included entry to the iconic Bratislava Castle, step back in time and experience epochs that have shaped Central Europe.

Navigating through the cobbled streets of Bratislava, every step you take is an embrace of the past meeting the present. The harmonious blend of architectural marvels, from Gothic churches to socialist-era housing blocks, tells tales of a city that has continuously evolved while staying true to its roots. As you meander, you'll notice the city's vibrant spirit, echoing in the laughter from the street-side cafes, the melodies of street musicians, and the artistic murals that adorn its buildings. Bratislava doesn't merely present its history; it invites you to be a part of it. The exquisite palaces, centuries-old churches, and bustling squares are not just sites to behold; they are chronicles of tales waiting to be shared. With Tour Travel and More, you're not just exploring a city; you're becoming a part of its timeless narrative. Let Bratislava's charm envelope you as our seasoned guides ensure a day filled with profound insights and delightful memories.
Private One-Day Excursion to Bratislava from Vienna Highlights
Bratislava Castle: Dominating the city skyline, the Bratislava Castle is a beacon of Slovakia's past. With roots tracing back to the Stone Age, the castle has witnessed the reign of kings, the roar of battles, and the whispers of political intrigues. Its strategic position offers panoramic views of Bratislava, the Danube, and on clear days, even parts of Austria.
Old Town:

Dive deep into the city's heart with its maze-like alleys, historic buildings, and squares. From the Main Square with its old Town Hall and Roland Fountain to Michael's Gate, the Old Town offers an intimate look into Bratislava's evolution over centuries.

Primatial Palace:

A neoclassical masterpiece, the Primatial Palace, is known for its Hall of Mirrors and the rare English tapestries narrating the tragic love story of Hero and Leander. Its significance isn't merely artistic; it has been the backdrop to many a historical agreement.

St. Martin's Cathedral:

This Gothic cathedral, with its impressive spire, has witnessed the coronation of several Hungarian monarchs, making it an essential part of Central European history.

Blue Church of St. Elizabeth:

A unique Art Nouveau edifice, this church, with its unmistakable blue hue, is a favorite amongst photography enthusiasts and architecture lovers.

Danube Promenade

: Enjoy a leisurely walk along the Danube, Europe's second-longest river. With the UFO Bridge in the background and the gentle hum of riverbank activities, it's a serene way to reflect on the city's beauty.

Devin Castle Ruins:

Just a short drive from the city center, the ruins of Devin Castle provide a glimpse into the distant past of the region. Perched on a cliff overlooking the confluence of the Danube and Morava rivers, its strategic location made it an essential fortification in ancient times. The ruins narrate stories of Celtic tribes, Roman legions, and medieval knights. Its dramatic backdrop against the two rivers makes it a picturesque spot, resonating with tales of intrigue and conquest.

Grassalkovich Palace:

Serving as the residence of Slovakia's president, the Grassalkovich Palace is a beautiful Rococo-style structure, known for its splendid architecture and vast gardens. While the palace interior isn't open to the public, its well-maintained gardens offer a serene escape, with statues, fountains, and a unique musical fountain that plays classical tunes, drawing locals and tourists alike for a respite in the midst of the city.
Once you've experienced Bratislava's charms, explore more wonders with our range of private tours offered by Tour Travel and More in Vienna and beyond. Discover cities and stories waiting to be unveiled.
Details
Details:
Language

English, Spanish, French, the language in Spanish (other languages to consult)

Pick up point

Hotel or place of choice in Vienna
Includes
This Private Tour includes:
Official Tour guide for your tour
Private vehicle with separate chauffeur for your tour of 8 hours
Complete personalized experience
Public liability insurance
Taxes
Price per person
Excludes
This Private Tour excludes:
Entrance fees
Food and drinks
Cancellation Policy
Cancellation Policy
No Refund, Modification or Cancellation in any case on any type of tickets or entrance fees.
Modification of tour/service dates and starting times are subject to availability.
48 hours prior to first service date: Free Cancellation on guide and private vehicle with chauffeur. Any type of entrance tickets have no refund.
Less than 48 hours prior to first service date: No Refund. Payment of 100%.
User Reviews