Full-Day Tour of Vienna with Entrance Fees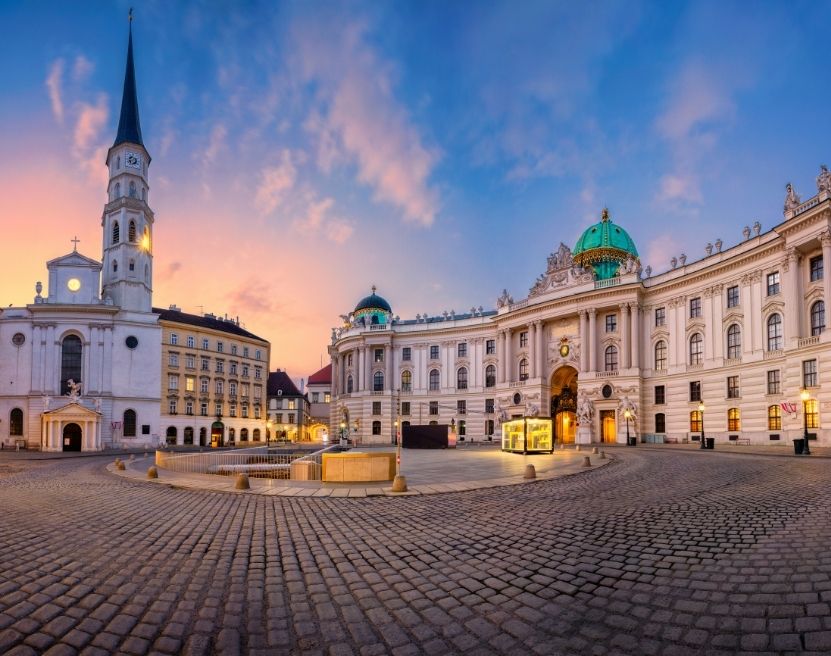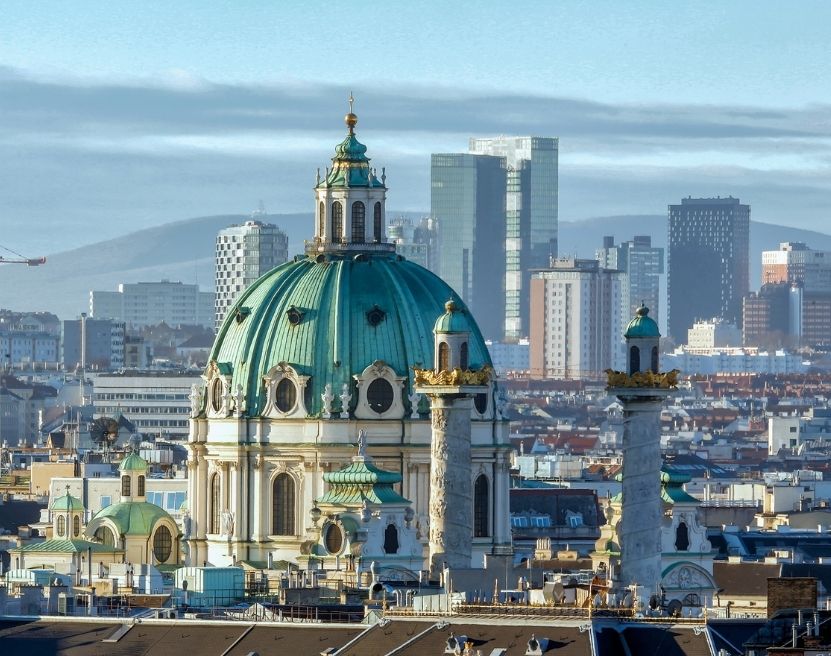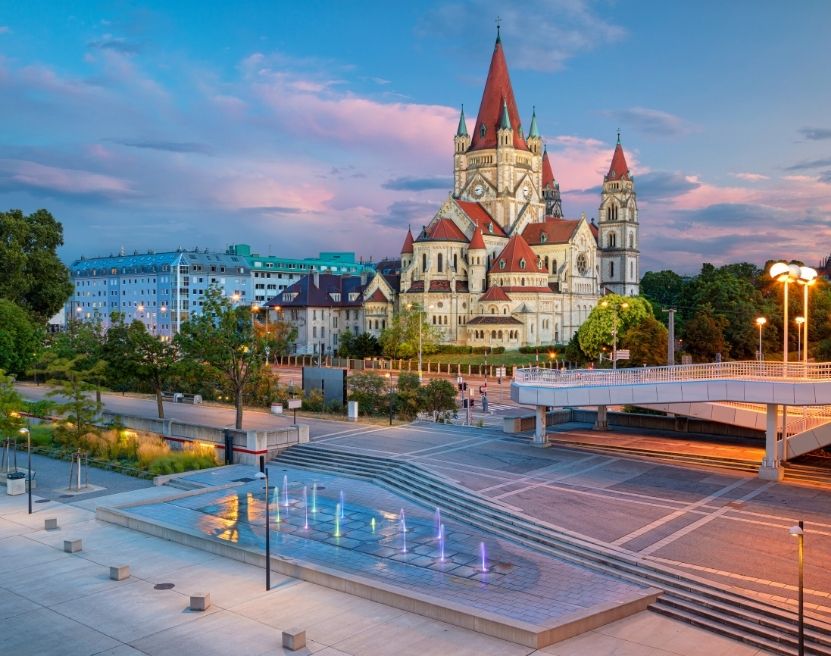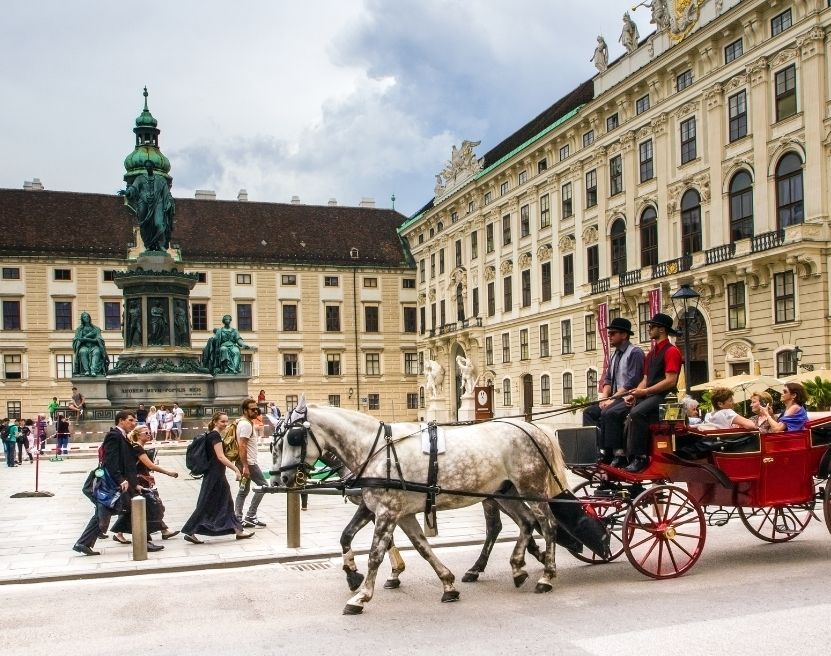 Free cancellation

Luxury vehicle

8 hours

Guided tour

Tickets
Full description
Full description
Full-Day Tour of Vienna with Entrance Fees Description
Dive into the heart of Vienna with Tour Travel and More's comprehensive Full Day Tour, tailored exclusively for discerning travelers. Known as the "City of Music," Vienna's unparalleled historical significance and architectural grandeur beckon visitors from all over the globe. Throughout this meticulously curated 8-hour tour, you'll be accompanied by an expert guide who will enlighten you with Vienna's enchanting history and its artistic brilliance. Coupled with a chauffeur-driven luxurious vehicle, journey comfortably between locations, ensuring you delve deep into Vienna's heart without the usual inconveniences of travel. The entrance fees to two of Vienna's most iconic landmarks – the Schoenbrunn Palace and the Mozart House Museum – are included, ensuring a seamless and enriching experience. Relish the stories of emperors, artists, and architects that shaped this magnificent city, all delivered in a comprehensive yet captivating manner.

From the cobbled streets of the Innere Stadt to the expansive boulevards of the Ringstrasse, Vienna is a blend of regal opulence and modern charm. As the former heart of the Habsburg Empire, every corner of this city resonates with tales of historical intrigue, artistic endeavors, and unparalleled music. As part of this tour, we'll unveil Vienna's transformation from a Roman frontier city to the capital of a sprawling empire. With each location, you'll travel back in time, witnessing epochs that have left indelible marks on the canvas of Europe. The architectural wonders, the manicured gardens, the classical tunes echoing in its corners, and the aroma of Viennese coffee wafting through its cafes – Vienna isn't just a city; it's an experience. And with Tour Travel and More, rest assured, it's an experience tailored for memories that last a lifetime.
Full-Day Tour of Vienna with Entrance Fees Highlights
Schoenbrunn Palace:

One of Vienna's most visited sites, this Baroque palace, with its history and vast gardens, stands as a testament to the grandeur of the Habsburg Monarchy. Once a summer residence, its rooms reverberate with tales of emperors and their vast empire. The opulent state rooms and private apartments of Franz Joseph and Sisi offer a glimpse of the imperial lifestyle.

Mozart House Museum:

Step into the 18th-century residence of Wolfgang Amadeus Mozart, one of the world's most prolific composers. It's not just a museum but a journey into the life and times of Mozart, where you can witness original scores, letters, and personal items, shedding light on his personal and professional life.

St. Stephen's Cathedral:

A masterpiece of Gothic architecture, its multi-colored tile roof and its north tower dominate Vienna's skyline. This iconic cathedral has been a witness to many important events in Austria's history and is a symbol of Vienna's rich past.

Hofburg Imperial Palace:

Once the epicenter of the Habsburg empire, this palace complex hosts several museums, the imperial apartments, and the office of the President of Austria. Its intricate architecture and historical significance make it a must-visit.

Belvedere Palace:

An architectural marvel, this historic building complex consists of two Baroque palaces and is home to the world's largest collection of Gustav Klimt's paintings.

Vienna State Opera:

An institution synonymous with grandeur and culture, the Vienna State Opera stands as one of the top opera houses in the world. Its Renaissance Revival architecture alone is captivating, but it's the world-class performances inside that have cemented its legendary status in the realm of classical music.

Ringstrasse:

Vienna's historic grand boulevard, constructed after the demolition of the city walls, is adorned with monumental buildings from the late 19th century. As you drive through, it's like flipping through the pages of Vienna's architectural evolution, showcasing Gothic, Renaissance, Baroque, and Neo-Classical influences.
For a deeper exploration of Vienna's gems, discover the array of private tours offered by Tour Travel and More. Each tour is meticulously crafted, providing an unparalleled experience. Explore more on our official website: Tour Travel and More.
Details
Details:
Language

English, Spanish, French, the language in Spanish (other languages to consult)

Pick up point

Hotel or place of choice in Vienna
Includes
This Private Tour includes:
Official Tour guide for your tour
Private vehicle with separate chauffeur for your tour of 8 hours
Complete personalized experience
Public liability insurance
Taxes
Price per person
Excludes
This Private Tour excludes:
Cancellation Policy
Cancellation Policy
No Refund, Modification or Cancellation in any case on any type of tickets or entrance fees.
Modification of tour/service dates and starting times are subject to availability.
48 hours prior to first service date: Free Cancellation on guide and private vehicle with chauffeur. Any type of entrance tickets have no refund.
Less than 48 hours prior to first service date: No Refund. Payment of 100%.
User Reviews