Bs As, Colon Theather and Malba Museum private tour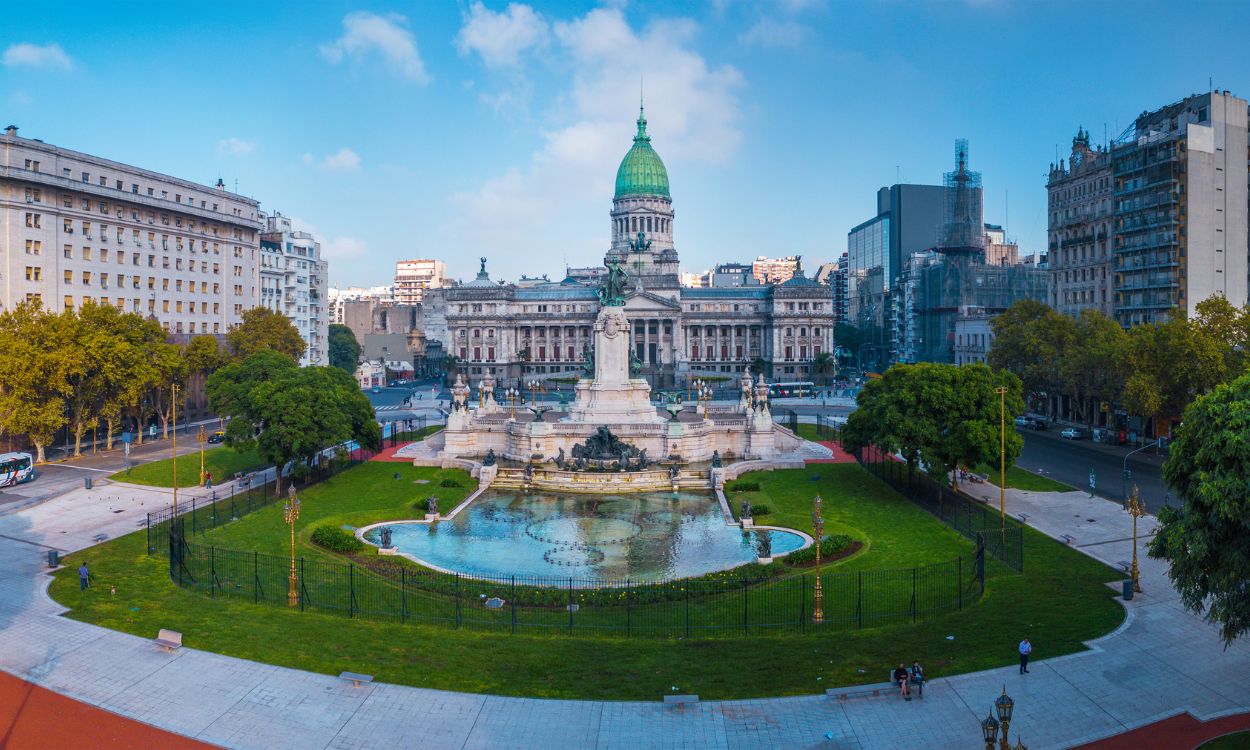 Free cancellation

Luxury vehicle

5 hours

Guided tour

Tickets
Full description
Full description
Private Bs As, Colon Theater and Malba Museum Private Tour Description
Embark on a unique exploration of Buenos Aires' cultural highlights with our "Bs As, Colon Theater and Malba Museum Private Tour". This exclusive 5-hour experience, complete with a professional guide, a chauffeur-driven vehicle, and entrance fees to the Colon Theater and the Malba Museum, provides a comprehensive insight into the city's artistic and architectural splendors. The tour begins with a visit to the Colon Theater, an iconic venue celebrated for its impressive acoustics and opulent design. The tour is a group tour (the Colon Theatre does not allow private visits) but your guide will enter with the group. The rest of the tour is private. Then, we proceed to the Malba Museum, home to one of Latin America's most prominent collections of modern and contemporary art. This tour, seamlessly blending architectural grandeur and artistic brilliance, offers a deep dive into Buenos Aires' vibrant cultural landscape, sure to enchant art lovers and history buffs alike.
After an enlightening exploration of the Colon Theater, we journey to the renowned Malba Museum. An architectural marvel in its own right, the museum exhibits a diverse collection that reflects the creative spirit of Latin America. The museum's array of masterpieces, dating from the early 20th century to the present, showcases the critical periods and aesthetic movements that have shaped Latin American art. Our expert guide will bring these pieces to life, offering context and insights that enrich your understanding of the artworks and their creators. This tour, thoughtfully designed to immerse you in Buenos Aires' rich cultural fabric, culminates in a unique appreciation of the city's artistic heritage and architectural prowess. Experience Buenos Aires' cultural essence through its stunning landmarks and unforgettable stories, curated by Tour Travel and More.
Bs As, Colon Theater and Malba Museum Private Tour Points of Interest
Colon Theatre: it's not just an opera house; it's a monument to the arts, a testament to architectural grandeur and an acoustic marvel. Start with its impressive façade, a blend of architectural styles that hints at the elegance of its interior. Inside, the lavish Grand Foyer and the Golden Hall are astounding in their ornate detail and opulence. You will be accompanied by your tour guide and a group.
Malba Museum: A cornerstone of the city's art scene, the Museo de Arte Latinoamericano de Buenos Aires (Malba) houses an extensive collection of modern and contemporary Latin American art. With pieces spanning from the early 20th century to the present, Malba's exhibits cover crucial periods and aesthetic movements that have influenced Latin American art. The museum showcases works from notable artists such as Frida Kahlo, Diego Rivera, and Tarsila do Amaral, allowing visitors to immerse themselves in the region's artistic narrative. Alongside its art displays, Malba's groundbreaking architecture – a combination of stark concrete and expanses of glass – becomes an exhibit in itself, reflecting the museum's commitment to innovation and creativity. Interactive exhibitions and educational programs further enhance the visitor experience, making Malba a must-visit for art enthusiasts.
Our Bs As, Colon Theater, and Malba Museum tour is just a glimpse into what Buenos Aires has to offer. With Tour Travel and More, discover an array of meticulously curated private tours that delve into the city's rich history, vibrant culture, and stunning landmarks. Browse our diverse selection on our website and unlock an unforgettable exploration of Buenos Aires.
Details
Details:
Language

English, Spanish, French (other languages to consult)

Pick up point

Middle Point in Buenos Aires
Includes
This Private Tour includes:
Official Tour guide for 5 hours
Complete personalized experience
Tickets to Colon Theatre and Malba Museum
24/7 Guardian Angel Service
Public liability insurance
Taxes
Price per person
Excludes
This Private Tour excludes:
Cancellation Policy
Cancellation Policy
No Refund, Modification or Cancellation in any case on any type of tickets or entrance fees.
Modification of tour/service dates and starting times are subject to availability.
48 hours prior to first service date: Free Cancellation on guide and private vehicle with chauffeur. Any type of entrance tickets have no refund.
Less than 48 hours prior to first service date: No Refund. Payment of 100%.
Reviews