Private Tour Description
If in your holidays you love visiting the local museums, you do not have to miss our private tour at Guggenheim Museum. Enjoy this private tour with your own official tour guide and explore this iconic museum. Get ready to admire the collection that has grown over eight decades and enjoy the premier work of arts in this amazing museum.
The tour will start at the entrance of the museum where your official tour guide will be waiting for you. In case you need, we can also provide a private transfer from your hotel to the museum.
Our private official tour guide is a professional with a great knowledge about the city, the museum and its collection. During this private tour at Guggenheim Museum you will have a great time while learning about art and the exhibition.
If perhaps you are looking for a more familiar tour, take a look to our private tour  at the American Museum of Natural History.
Tour Itinerary
Firstly, you will meet with your private guide at your desired time in the main entrance of the museum. An entrance ticket to the Guggenheim Museum is included in the price of the tour.
The Guggenheim Museum is located in the Fifth Avenue in the Upper East Side of Manhattan. This museum was established by the Solomon R. Guggenheim Foundation in 1939. The name of the museum was initially "Museum of Abstract Painting".
Guggenheim Museum Points of Interest and Landmarks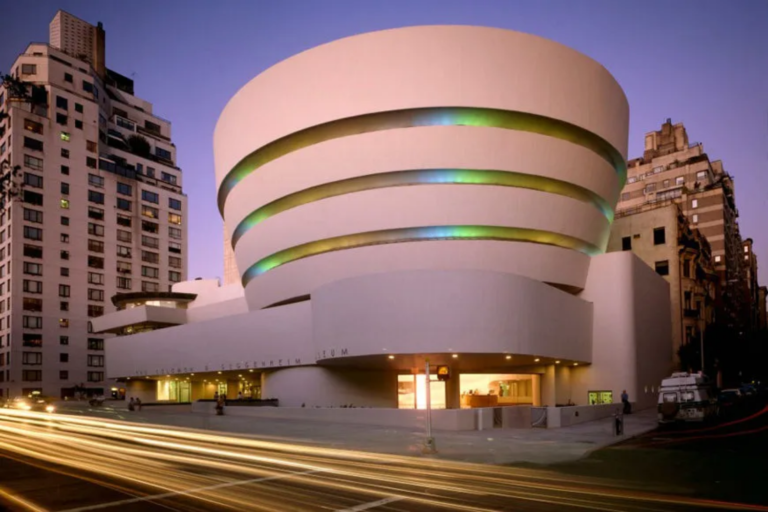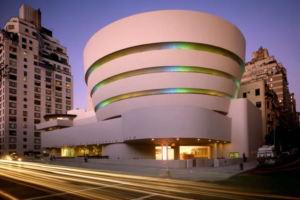 Notably, the building was declared World Heritage by the UNESCO in 2019. Its architectural design clearly doesn't go unnoticed. The spiral design resembled the shell of a Nautilus, with continuous spaces flowing freely from one another.
Get ready to experience all the collections that this museum offers. You will admire from Impressionist, Post-Impressionist, early Modern, and contemporary art to special exhibitions throughout the year. Get caught by the abstract paintings and learn with the thematic exhibitions.
Finally, after 2 hours guided visit, your private guide will drop you off in the entrance of the museum. In case you prefer, we can include more hours to your experience or even make it a full day tour.
You only have to contact us and mention what you expect to see during this private tour. We will do our best to arrange everything  for you and your group.